Check out this futuristic mini motocross dirt bike that'll probably give your kids the ride of their lives. The Z56 Kids Electric Motocross Dirt Bike is the equivalent of a 50cc gas engine and is designed for kids ages 6-11.
If you take a look at Zukun Plan's website, you'll see a lot of techy projects from future-tech appliances to badass electric sports cars.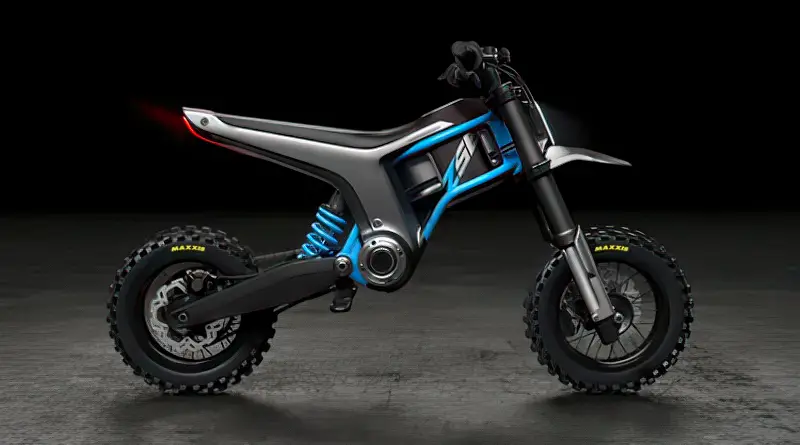 Seeing Zukun make these amazing projects, it's easy to think the Z56 would be something outta this world. Let's see how awesome this concept bike really is.
Who is Zukun Plan?
Zukun Plan is a Columbus, Ohio-based industrial design and mechanical engineering studio. Among the companies they've worked for are Corning, Coleman, Dirt Devil, Fisher-Price, Power Wheels, and a bunch more.  Zukun Plan is now trying to break into a new segment with the Z56.
Z56 Kids Electric Dirt Bike Overview
The Zukun Plan Z56 is an electric dirt bike designed for kids that aims to disrupt the gas-powered motorsports industry without sacrificing its freedom and power. Zukun plans to design dirt bikes that look and feel like the future, while staying relatable to dirt bike fans.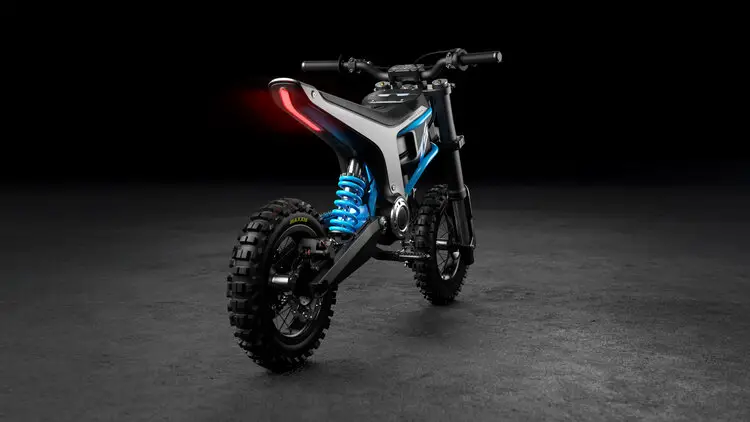 Dirt bike design trends these days are all about excess styling lines and graphics, and many future-vision concepts lose their relevance by straying too far from the norm. This project by Zukun Plan was designed to make sure neither happened. The Zukun Z56 kids electric dirt bike combines classic motorsport design with sleek, modern lines and forms.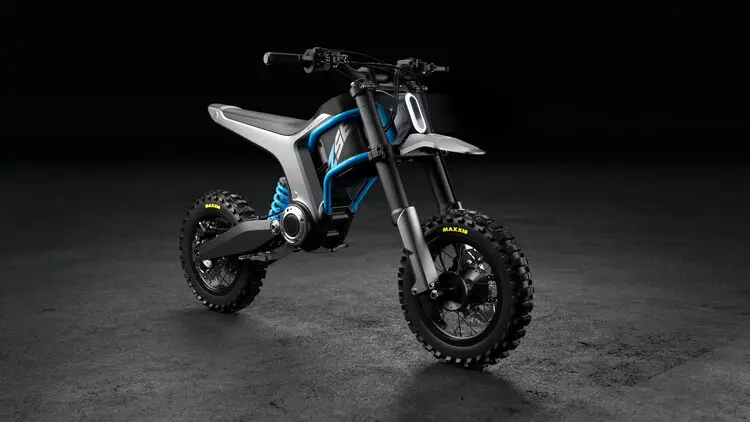 Z56 dirt bikes were designed around the EGO POWER+ 56V 7.5Ah battery and its matching rapid charger because their specifications provided the best performance and charging time.
Strangely, images are circulating online of the bike and mention of EGO, an outdoor gear brand. The Z56 has no relation to EGO in any way, so don't be confused if you're looking forward to getting this bike. There is no such thing as the EGO Z56.
Zukun Plan puts the battery in the spotlight as an iconic feature. Z56 is all about electrical components and celebrates the move away from petroleum-based engines. The battery pack will also last about an hour at 56V 7.5Ah. Pure freedom… for 60 minutes.
The Z56 kids electric motocross dirt bike features a maintenance-free 1000 watt DC brushless motor that provides plenty of torque for aggressive riding. Besides the phase-changing material used to shed heat in the battery pack itself, the Zukun Z56 will have a small onboard fan to help cool the battery housing.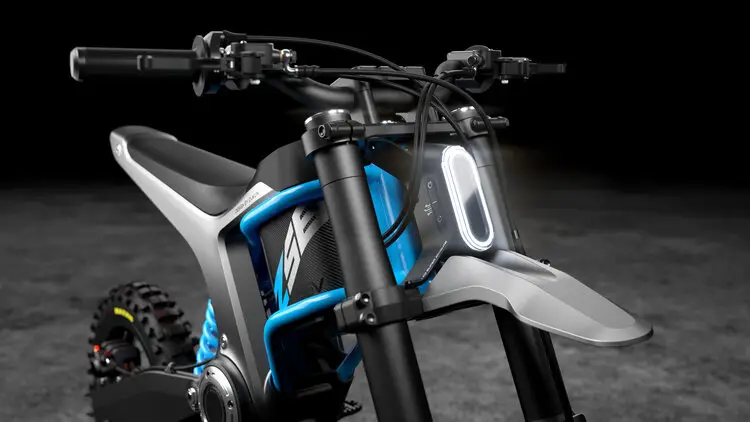 The bike's aesthetic design really takes the show. In a segment that is largely overlooked when it comes to innovation, the Z56 is a show-stopper with its futuristic headlight and integrated taillight.
According to Zukun Plan, the Z56 would have no noise, no emissions, and wouldn't need much maintenance. As a result, it allows you to ride in areas that are normally restricted to gas-powered bikes due to pollution and noise.
Where would the Zukun Z56 Kids Electric Dirt Bike fit in the market?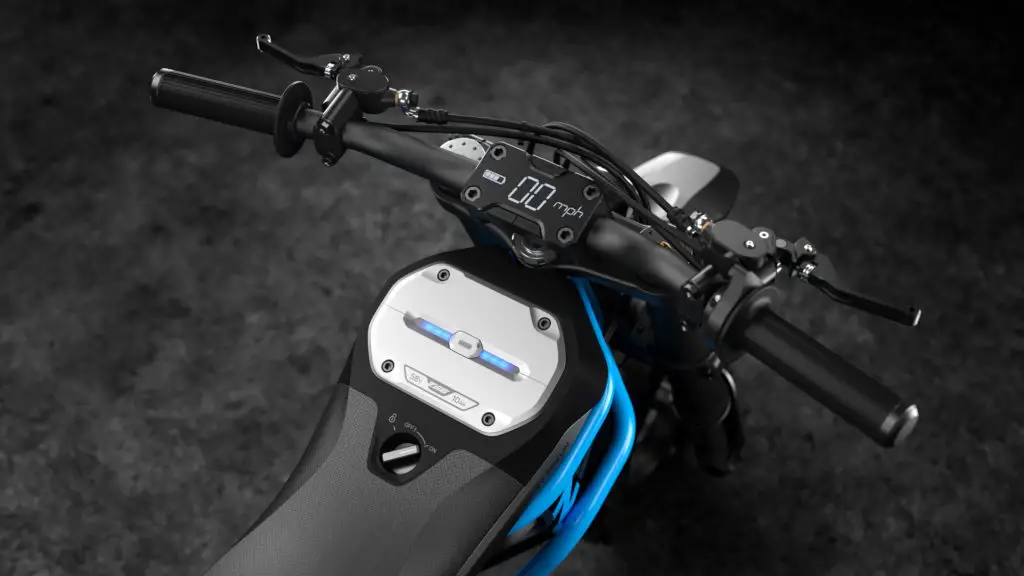 Being a futuristic, electric dirt bike for kids, the Z56 would be in the top tier of the futuristic kids dirt bike category. The bike would be right up there with Kuberg's Trial Hero or even KTM's SX-E5. Zukun Plan hopes the Z56 is what the future looks like – fast, green, sustainable, and always trying to do better.
When will the Zukun Z56 Kids Electric Dirt Bike be released?
The Z56 kids electric off-road dirt bike is an in-house concept developed to showcase Zukun Plan's design skills and passion for motorsports. 
Zukun Plan did the design exercise to demonstrate its support for the powersports industry, not to signal their intention to enter the market.
Mud Bike's Take on the Zukun Z56 Kids Electric Dirt Bike
Though the Z56 is just a conceptual piece, and Zukun doesn't plan to put this bike in production, it's a pretty awesome concept and will potentially stir up a huge fan base — maybe even dwarfing Kuberg's and KTM's.
Also read: 5 Best Electric Dirt Bikes for 14 Year Olds