Mud Bike is a site dedicated to electric dirt bikes. We cover what you'd typically think of as a dirt bike – big beefy suspension and other components – as well as light electric dirt bikes that almost resemble mountain bikes, and hybrid electric dirt bikes that combine peddles with an electric motor.
On top of bikes, we cover upgrade electric dirt bike parts, dirt bike gear & accessories, and gear and accessories that cater to a rider's lifestyle.
Our mission is to help usher in a new era of off road riding — electric dirt bikes. To do so, we're bringing insight and perspective to this new breed of motorcycle through informative reviews, and preview articles. To help promote the category and encourage transition to electric, we also publish on a range of related topics.
Part of our mission is environmental. While electric dirt bikes are a blast to ride, they're also much easier on the environment depending on the source of electricity. Great electric options should also help encourage more people to switch from single car occupancy to electric motorcycles.
Location
We're located in Jackson, Wyoming. There may be no better place in the country to experience outstanding landscape and great riding trails. We recommend that you come to visit…
Mud Bike Office Address
680 S Cache Street, Suite 100-7403, Jackson, WY, 83001, USA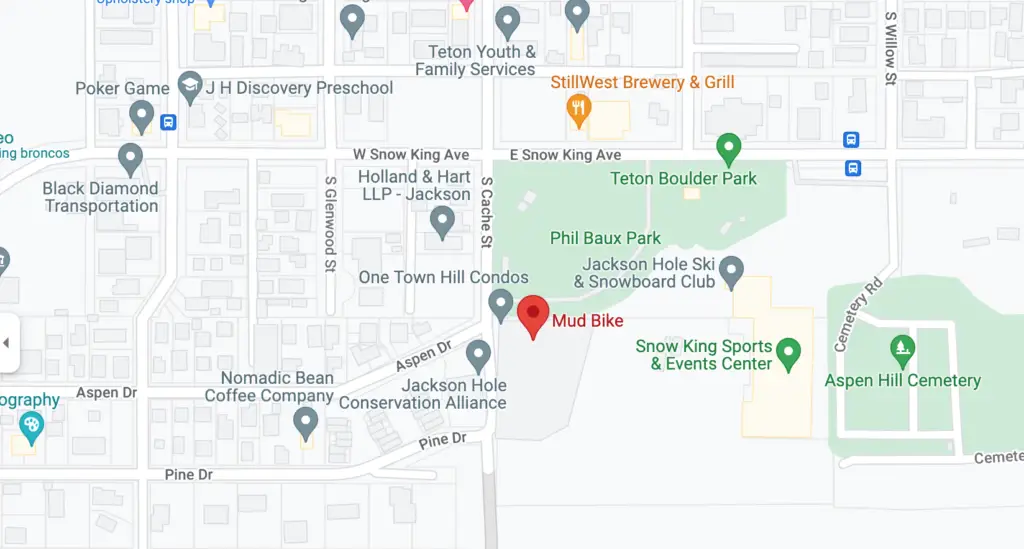 Contact Mud Bike
Main Email Address
Mud Bike Office Phone Number
1-307-215-9459