Drained flat combing the net for all electric dirt bikes available on the market? Yeah, I can relate with that. Not an easy task to go opening every site in google and seeing the same bikes over and over. Not to worry though, we got your back.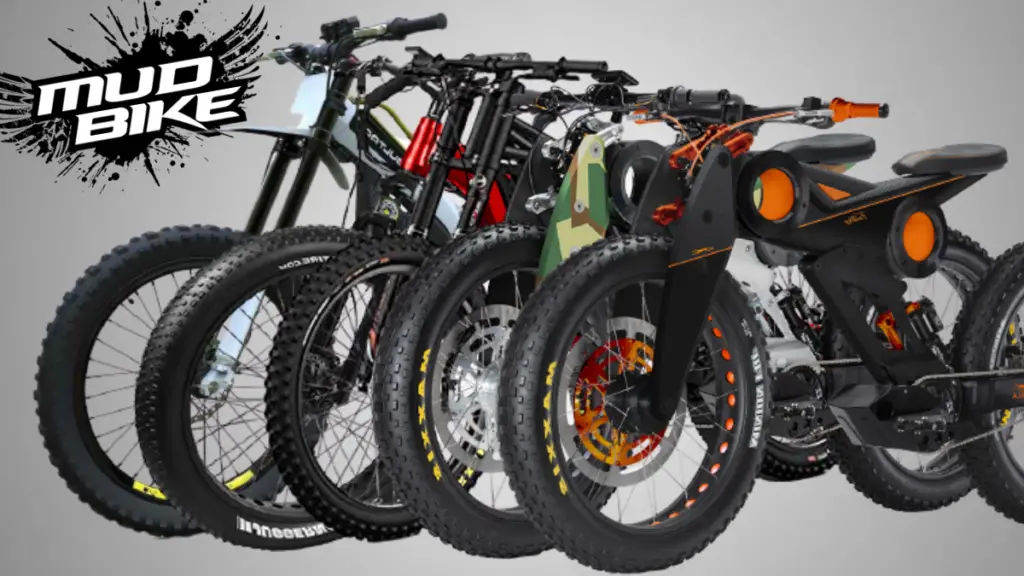 In this article is a long-ass list of all electric dirt bikes our bike hunters could find on the net and beyond (by "beyond", we definitely do not mean the deep/dark web *wink*). If you're worried about having to search where to get those bikes up one by one, we got you covered. Just click the name and start shopping!
| | |
| --- | --- |
| Bultaco Brinco R Electric Dirt Bike | |
| | While not exactly as exciting as the others on this list, the Bultaco Brinco R is nonetheless a recognized classic. In addition to three riding modes (Eco, Tour, and Sport), the electric dirt bike includes pedals for independent cycling, should riders wanna crank out some cardio or conserve battery. |
| Cake Kalk Ink Race | |
| | Another minimalist masterpiece by Cake. This electric dirt bike packs the same punch as the Kalk OR Racebike above it, but does it in a stylish black color scheme. |
| Cake Kalk Ink SL | |
| | Want to go racing riding a Cake on the city roads? This bike is for you. Boasting the quiet, clean and sleek run of Cake's bikes, the Kalk Ink SL allows riders to traverse city roads without cop interference. |
| Cake Kalk OR | |
| | The Kalk OR is a purely performance-oriented electric dirt bike which ignores the need for aesthetic beauty and bears almost nothing but functional parts. The OR is made of purpose-built parts for optimum performance. Most parts are custom-made by Cake specifically for the Kalk series making them only unique to the brand. |
| Cake Kalk OR Race | |
| | Between its retro-futuristic concept and excellent performance, there's nothing to not love about the Kalk OR Race. Lightweight, agile, and clean, this electric dirt bike can run for up to three hours on one charge, and reach top speeds of over 56 miles per hour. |
| Cake Kalk& | |
| | The Kalk& is Cake's second dirt bike in the Kalk series, right after the Kalk OR. The Cake Kalk& is street legal, meaning you can use it on the main road without getting fined. As a street legal bike, the Kalk& comes with accessories required by city laws when driving on city streets. These include side mirrors, headlight, tail-light, light reflectors, and a plate holder. The Kalk&'s performance matches the Kalk OR. |
| Delfast Prime 2.0 | |
| | The Delfast Prime 2.0 is a hybrid electric dirt bike made for traversing all terrain. It's got an adjustable seat height that varies between 29 and 36 inches so riders of all sizes should be able to set the bike's seat height up based on their preference. |
| Electric Motion EM 5.7 Escape Dirt Bike | |
| | Ergonomic, lightweight, and eco-friendly, this electric dirt bike from Electric Motion tackles the basics with considerable flamboyance. Whether used as a dirt bike or trail bike with good, you're most likely to experience fast and unlimited rideability., even as you traverse through hostile terrain. |
| Electric Motion Epure | |
| | The Epure is a full-size electric trials dirt bike made for both professional and beginner trial riders. It's one of the three latest models released by Electric Motion in 2020, along with the Escape (a trail dirt bike) and the Etrek (a bigger motocross dirt bike). |
| Electric Motion Escape | |
| | The new Electric Motion Escape is the perfect bike for e-dirt bikers at a pretty decent price (MSRP $8100) while still maintaining high level performance. The Escape features a new seat and cover for improved comfort on longer rides and has a range of about 38 miles. |
| Enduro eBikes 12000W | |
| | The Enduro eBikes 12000W electric dirt bike is a medium size trail/enduro ebike for both adults and teens. Its rugged design and tough build makes the 12000W a great option for aggressive off road riding. |
| HRTC SU1480 | |
| | Want a decent quality light electric dirt bike but can't afford the ones Stealth offers? You can get this baby right here for just $5,670 USD. It offers quite similar performance with Stealth's bikes, though not that great, but it's just as stylish (probably because they look the same). |
| Hi-Power Cycles Typhoon Pro | |
| | The HPC Typhoon Pro is a large hybrid e dirt bike built for the trails and dirt tracks. Featuring an aggressive black gold steampunk look, and scrambleresque styling, the HPC Typhoon Pro is a great option for stylish riders. |
| KTM Freeride E-XC | |
| | The KTM Freeride E-XC is a full-sized electric dirt bike in KTM's off-roader lineup. The KTM Freeride electric dirt bike shares the same aggressive profile with its petrol-powered counterpart, the KTM EXC. |
| Kuberg Freerider | |
| | The Kuberg Freerider is a lightweight electric dirt bike built for short rides across dirt trails and small hills. It is one of two Freerider variants, the other being the Freerider Street which is street legal. |
| Kuberg Freerider Street | |
| | The Kuberg Freerider Street Edition is a mid-sized electric motocross dirt bike built for short trips around main and suburban roads. Given the bike's slender form, the Freerider Street Edition better accommodates teens than fully grown adults. This doesn't mean the bike won't offer the same experience though. |
| Kuberg Ranger | |
| | Built like a transformer, the Kuberg ranger merges the two most distinct off road sports — motocross and trials. Switch between two sports on the fly with the Kuberg Ranger's flippable seat and highly adjustable power settings. |
| Moto Parilla Carbon Factory | |
| | Styled like a futuristic motorcycle from Tron, the Moto Parilla Carbon Factory incorporates the best characteristics and stats for the ultimate flat-track performance. This electric flat-tracker will trump even petrol flat-trackers when it comes to raw performance and speed. |
| Moto Parilla Carbon Mimetica Deserto | |
| | Wrapped in a black color scheme, the Mimetica Deserto seems like the most badass of the Moto Parilla bikes on this list. Complete with the best components Moto Parilla can offer, this bike might just be your best choice for flat-track racing. |
| Moto Parilla Carbon Mimetica Foresta | |
| | Exactly the same bike as the one above it, but with a few differences. For one, you can take the Foresta into… You guessed it, the forest. Go racing in extremely narrow forest trails with its prone riding design and great handling.  |
| Risun FC-1 Stealth Bomber Electric bicycle | |
| | Part of the "budget choices" for hybrid electric dirt bikes, the Risun FC-1 still pretty much offers decent performance. Though not as solid as Stealth's hybrid e-dirt bikes, the FC-1 comes with just about similar features. |
| SWORDlimit Electric dirt bike | |
| | Nothing like you'd expect from products on Alibaba, the SWORDlimit electric dirt bike features excellent performance for its price. Also it looks pretty badass and features a design unique from all other light electric dirt bikes on the market… even the tier-one brands. |
| Segway X160 | |
| | The Segway X160 is a medium light electric dirt bike intended for shallow dirt tracks or the local trails. The bike's size and seat height suggests both teens and adults can operate it, despite Segway's recommendation for adults. The bike's features include: smartphone connectivity and configurability, built-in headlights, adjustable and flexible frame length & seat height, and a modular frame. |
| Segway X260 | |
| | The Segway X260 is a medium electric dirt bike meant for narrow off road trails and tracks. The bike's 31.1-inch adjustable seat height allows both teens and adults to safely operate the bike. The Segway X260 light electric dirt bike features a dual drive system which uses both a belt and a chain to propel the bike. This increases the torque at the wheels to provide stronger acceleration. |
| Sobowo A8 | |
| | Want a stylish hybrid electric dirt bike at a very low price? Check out the Sobowo A8 on Alibaba. Not quite a great performer like those with established brands, but it runs pretty decently. Great for starters. |
| Stealth B-52 "Bomber" | |
| | The Stealth B-52 is one of Stealth's most advanced electric dirt bikes sporting flagship features, parts, and performance. The Stealth B-52, with its sleek design, state of the art electronic and mechanical parts, and peak performance is a technological marvel. |
| Stealth F-37 | |
| | The Stealth F-37 light electric dirt bike is a hybrid electric dirt bike with pedals. If you prefer to pedal around the trails with some power assist, and a full throttle option, then this is the perfect bike for you. Going by the nickname of "Street Fighter," it's the third dirt bike in Stealth's hybrid lineup after the B-52 "Bomber" and the H-52 "Hurricane". |
| Stealth H-52 | |
| | The Stealth H-52 "Hurricane" is a lightweight but high-power electric dirt bike and a variant of the B-52 "Bomber". Unlike other similar models — the Bomber and Fighter, it is not a pedal assist bike but has pegs to support the feet while riding and only runs using a throttle. |
| Sur Ron Storm Bee | |
| | The Sur Ron Storm Bee is a full size electric motocross dirt bike built for adult professionals and beginner riders. The Sur Ron Storm Bee is also Sur Ron's second production dirt bike — right after the Sur Ron X. The Sur Ron Storm Bee sports an authentic dirt bike look (or close enough). |
| Sur Ron X | |
| | The Sur Ron X is a highly engineered monster electric dirt bike with highly sophisticated styling, and top of the line parts and performance. The Sur Ron X was awarded the German Red Dot Award in 2018. |
| Swind EB-01 | |
| | Resemblant of the merge between a dirt bike and a mountain bike, the Swind EB-01 aims to be the best of both worlds. With it's powerful torquey motor and highly flickable stance, the EB-01 is the perfect companion on long mountain treks on narrow trails. |
| Tacita T-Race Enduro | |
| | The all-new Tacita T-Race Enduro features a powerful powertrain matched with a new 9kWh battery pack allowing lower consumption and greater autonomy. And you can recharge at any socket because of its integrated charger. |
| Zbike Z1 | |
| | The ZBike Z1 model features a composite carbon fiber/fiberglass frame and a liquid-cooled rear hub motor. It goes up to 62 miles per hour at 10kW continuous power and peaks up to 14kW. The Z1 also stars at 137 miles of range on one charge.  |
| Zero DSR | |
| | The Zero DSR is a large electric adventure dirt bike known for its sleek and aggressive design, as well as convenient features. It is Zero's base bike in their adventure lineup preceding the Zero DSR/BF which is a beefed up version of the DSR with built-in utility boxes. |
| Zero DSR/BF | |
| | A successor to Zero's previous DSR model, the Zero DSR/BF electric motorcycle comes with adventure bike features which provide greater convenience and safety for riders. These features include solid aluminum side panniers and top box, an adjustable touring windscreen, and full body crash guards. |
| Zero FX | |
| | The Zero FX motorcycle is another large-size electric dirt bike by Zero Motorcycles with several top of the line features. |
| Zero FXS | |
| | The Zero FXS is a large size electric dirt bike that possesses the most advanced tech Zero Motorcycles can get. This e dirt bike is almost on par with large cylinder gas-powered motorcycles performance-wise and way ahead acceleration-wise. |
| Zero DS | |
| | Mounting two worlds, the Zero DS makes fine use of its powerful electric powertrain both off and on-road. Also featured are excellent suspension and dual sport components, allowing this monster bike to cover pretty much any terrain. Sync up using the accompanying Zero Motorcycle app to choose 2 ride modes — Eco and Sport. Oh, and did I mention the bike can reach an unbelievable top speed of 98 miles per hour? |
Did we miss a bike? If so, email us at [email protected] so we can add it to the list.
Check back periodically to see new bikes the industry is offering up.
Also read: Segway X260 Light Electric Dirt Bike Review