Another two-wheeled wonder from Sur Ron entered the market recently — the Sur Ron Storm aka "Storm Bee" electric dirt bike. This badass-looking bike made its debut in the EICMA Milan Motorcycle Show in 2019 and has since stolen the motorcycle public's eye. Will it steal hearts as well with its performance quality? Will it be a match for the top bikes in brands such as Zero or Kuberg? Read on to find out.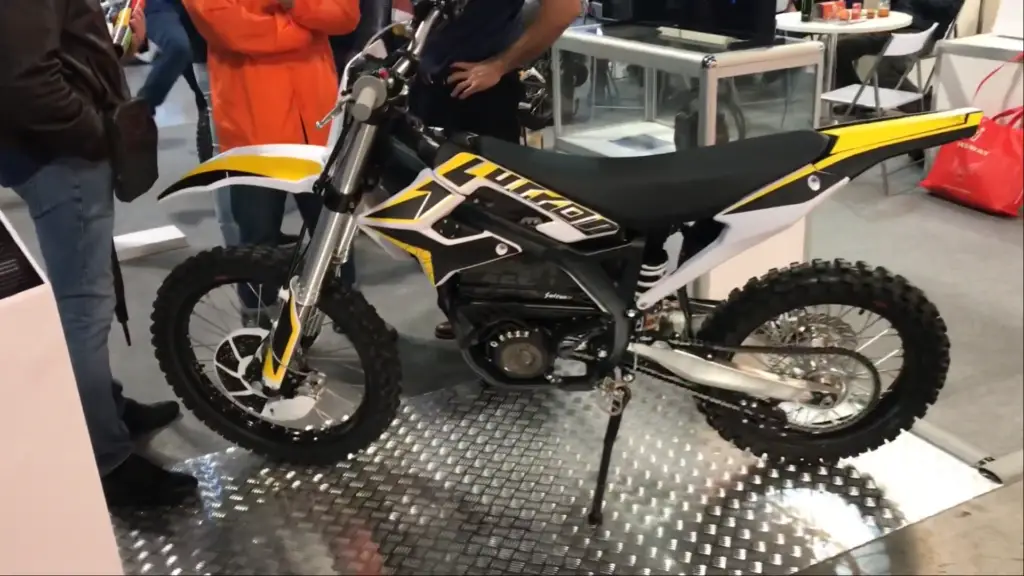 What's the Sur Ron Storm Bee and Who's it For?
The Sur Ron Storm Bee is a full size electric motocross dirt bike built for both pro riders and beginners… as long as they're fully grown adults. The Storm Bee is also Sur Ron's second production vehicle — right after the Sur Ron Light Bee X.
Read Our Sur Ron X Electric Dirt Bike Review Here
Sur Ron Storm Bee Electric Dirt Bike Detailed Overview
Sur Ron Storm Bee Electric Dirt Bike Main Features
Sur Ron is known for its out-of-this world dirt bike designs. However this time, the Sur Ron Storm Bee sports a close to authentic dirt bike look. It's still pretty attractive though with its aggressive geometry and race-like decals.
Sur Ron Storm Bee Display and Batteries
The Sur Ron Storm Bee electric dirt bike features an LCD dashboard that displays basic but important information such as the battery level, speedometer, odometer, and time. It also shows bonus information such as motor temperature and ride modes.
To power the Storm Bee and provide a decent operating time, Sur Ron equipped the bike with a 96V 48Ah lithium battery pack coupled with an integrated charger and brake regen. This setup gives about 93 miles of range at 31mph, plus an additional 10 miles because of brake regen (depending on how much you use the brakes). The integrated charger also allows riders to park right next to a socket and start charging without the extra effort. Your neighbors won't even notice the missing juice.
If you want even longer range, you can easily find an amazing Sur Ron battery upgrade on the market. Most of the time, they're a cut above the stock batteries in terms of features and quality.
Sur Ron Storm Bee Frame
The Storm Bee features a forged aluminum alloy frame which provides high durability combined with great flexibility and a light weight. This basically means you won't have to worry about large drops on the trail. 
This kind of frame can take loads of punishment before needing repairs and even when broken, is quite easy to weld and repair. The Storm Bee's frame size also proves comparable to KTM's electric dirt bike — the Freeride E-XC. 
Read Our KTM Freeride E-XC Electric Dirt Bike Review Here
Sur Ron Storm Bee Motor and Transmission
A powerful 21.5kW 96V brushless DC air cooled motor motor propels the Sur Ron Storm Bee. This motor offers 382 ft-lbs of torque instantly as you open the throttle. That's more than those offered by liter bikes you'll see on MotoGP. This motor setup provides awesome acceleration but top speed only maxes out at 68mph.
The bike also runs on a single gear. This coupled with its high torque motor provides a very responsive throttle response. Careful when you open the throttle though. One wrong move and you'll quickly find yourself seated… in the dirt.
Sur Ron Storm Bee Brakes and Suspension
The Sur Ron Storm Bee comes standard with hydraulic disc brakes which clamp onto a 270mm front rotor and a 240mm rear rotor. The brakes also come with an anti-lock braking system (ABS) which is a big help in wet or gravelly terrain because it helps keep the wheels from locking up and sliding.
If your disc brake gets worn down consider replacing the stock brakes with these Shimano H03C's, they may be a bit pricier but many think its worth it.
To maintain stability during downhill descents and even drops, the Storm Bee comes with DVO adjustable front forks with 11.4 inches of travel for the optimum frontal shock absorption. The bike also comes with a matching adjustable rear air shock to help keep the bike comfortable to ride even on rough terrain.
Sur Ron Storm Bee Tires & Wheels
Perhaps the most badass part of the Sur Ron Storm Bee is its tires which look like you could run it up a really steep incline without sliding backwards. The bike features a 19-inch aluminum front wheel and a 17-inch aluminum rear wheel wrapped by super-knobby off road tires. The uneven tire sizes help better stabilize the bike in uneven or jagged terrain, or going downhill. This is because having a bigger front tire helps dampen the rollover and prevent small obstacles such as rocks from jiggling the handlebars.
Sur Ron Storm Bee Tech Specifications
If the Sur Ron Storm Bee's features above sound like a mouthful, check out this list we put up to get an idea of what the Storm Bee is made of:
Manufacturer Name
Sur Ron
Model Name
Sur Ron Storm "Storm Bee"
Model Year
2020
Motor Manufacturer
Sur Ron
Motor Model
OEM brushless DC air cooled motor
Motor Power
21.5kW 96V (30 hp, 382 ft-lbs torque)
Motor Placement
Mid-drive
Controller
150V Sine Wave controller
Power Pack
96V 48Ah high-rate ternary lithium battery (with Sony VT6 cells)
Battery Capacity
48Ah
Battery Removal
Easy slide out with hatch
Range
93 miles @ 31mph
Ride Mode
Economy, Sport modes
Regenerative Braking
Yes
Throttle
Variable twist throttle
Gears
1
Top speed
68mph
Weight
260lbs
Materials
Forged aluminum alloy
Seat height
36 inches
Suspension
Adjustable upside down forks (11.4 inches travel)
Adjustable mono air absorber
Display
LCD (speedometer, battery level, time, odometer)
Purpose
All off road terrain
Connectivity
N/A
Security
Key-operated ignition
Where Can I Buy the Sur Ron Storm Bee?
The best place you can get the Sur Ron Storm Bee electric dirt bike is from the Sur Ron website. But you can always visit one of their dealers (namely, Luna Cycle) in Long Beach, California if you want to check out their bikes in person. The bike is currently not yet available in the US, but you can always opt to reserve a bike in advance for the US release.
What is Luna Cycle's After-Sales Support Like?
Luna Cycle, Sur Ron's US distributor, has been doing its best to address customer problems, resulting in great buyer ratings. They also provide a variety of customization options and services, a huge benefit to Sur Ron riders. 
Aftermarket Parts
Some aftermarket parts that are worthwhile additions to your Storm bee.
Sur Ron Storm Bee Videos
Want to see the bike perform in real time? Here are videos on the Sur Ron Storm Bee Electric Dirt Bike in action:
Sur Ron Storm Bee Pictures
If you want a different view angle on the Sur Ron Storm Bee Electric Dirt Bike, don't hesitate to check out these pictures: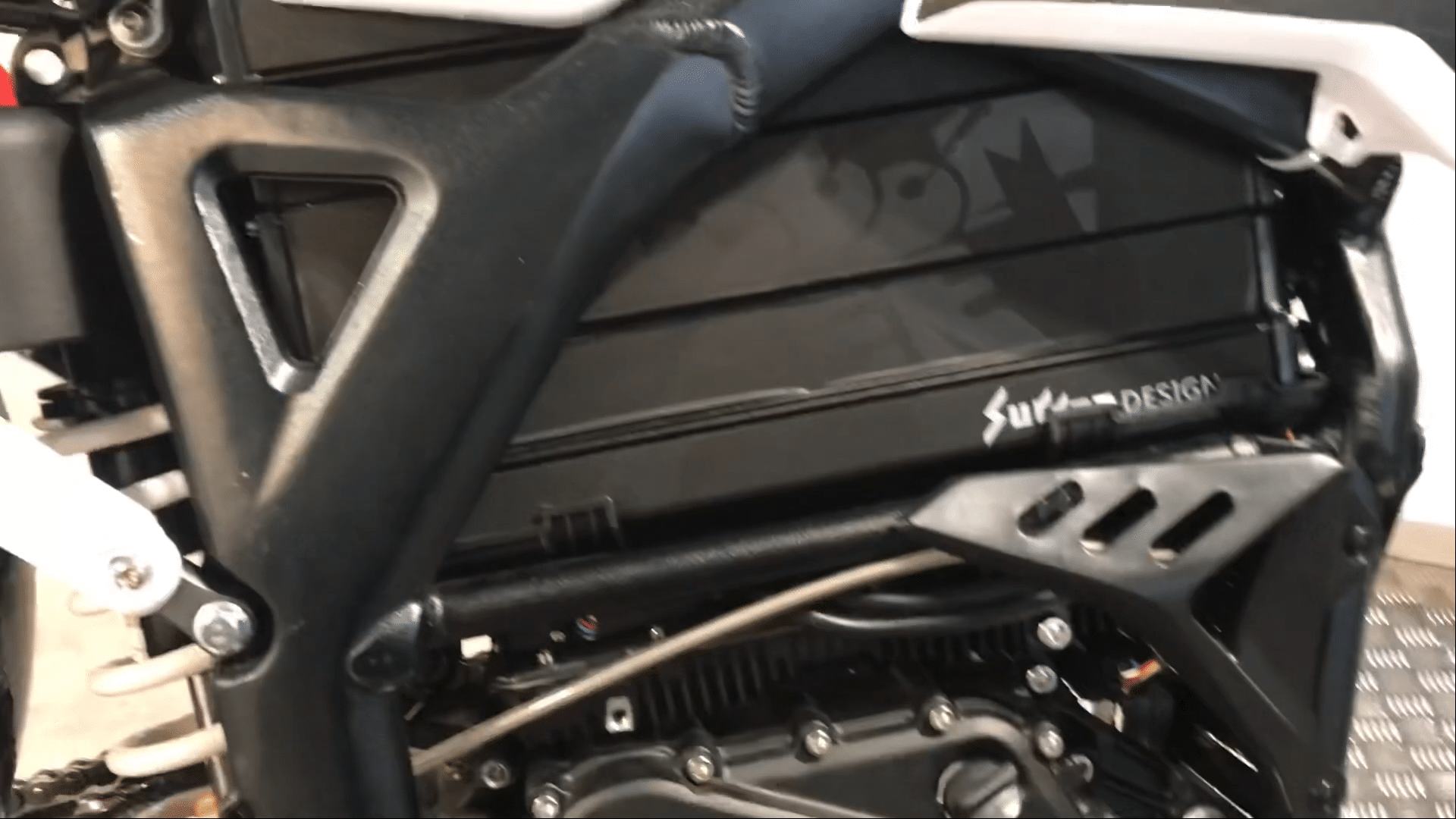 Also read: How To Wheelie a Dirt Bike Like a Pro