From the manufacturer of the famous (or infamous, see here) 2-wheeled self-balancing "personal mobility device" comes an all new electric dirt bike — the Segway X260. The Segway X260 is actually an upgraded version of the original Segway X160. But in what way is it upgraded? Will the X260 be more worth your buck? Will it perform better and up to standard? Read on to find out.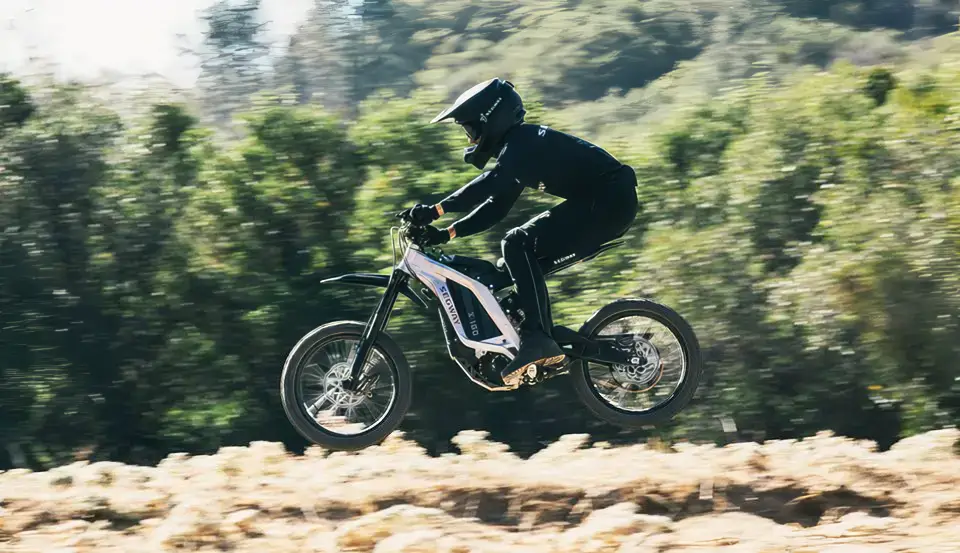 What's the Segway X260 and Who's it For?
The Segway X260 is a medium size light electric dirt bike meant for fast treks on narrow trails and tracks. The bike's adjustable seat height that tops out at 31.1 inches suggests that both teens and adults can mount and safely operate the bike despite Segway's adult-only age recommendation.
Segway X260 Light Electric Dirt Bike Detailed Overview
Segway X260 Main Features
The Segway X260 light electric dirt bike's best feature is its dual drive system which uses both a chain and a belt to propel the bike. This increases the torque at the wheels to more easily traverse hills or quickly reach top speed.
Another standout feature is its "Turn-key" data connection which basically allows riders to connect the bike with their mobile phone using the Segway Ninebot app which then acts as a mobile status checker or tool kit. This works by allowing the rider to check and configure the bike's performance remotely and is activated by turning the ignition key clockwise, hence the term: "Turn key."
Unlike its predecessor — the X160, the Segway X260 features front-facing 2.5W LED headlights which makes it perfect for dark or nighttime treks. Note that this headlight doesn't have its own battery and will drain power from the battery pack. Don't forget to turn it off when you park.
Segway X260 Display and Batteries
Segway's X260 features a simple left hand side LED dashboard which displays the bike's speed, odometer, and battery level. If you want more info about the bike's status, connect your mobile phone to the bike using the feature mentioned above.
A rechargeable Panasonic lithium battery pack powers the Segway X260, partnered with a fast charging unit and efficient battery management system. This provides the bike with a range of up to 74.6 miles and about 3 – 4 hours recharge time from zero to full. 74.6 miles is quite a decent range. To take things further, the Segway X260 features brake regen, which feeds friction energy from the brakes back into the battery to further extend range.
If you are looking for a portable charger you can pair with solar panels when out camping the GritShift portable 60v charger has you covered.
Segway X260 Frame
Like its predecessor, the Segway X260 maintains a lightweight aviation-grade aluminum alloy frame similar in style to that of Sur Ron's Light Bee X. Why do they look similar? That's because the Segway X-series were intentionally based on the Sur Ron X's design. Segway basically funded Sur Ron X's construction, and the Sur Ron X is the hottest electric dirt bike on the market today.
Click here to read our Sur Ron X Black Edition review.
Anyways, the bike, along with all its components, weighs 121.3 lbs and is strong enough to withstand up to roughly 240lbs of rider weight. This translates to better endurance under pressure and extreme conditions.
If you do a lot of standing on your footpegs for both the Sur Ron and Segway it could lead to bending or breakage. This aftermarket foot peg support brace will quickly remedy the situation leading to a safer ride and many note that it should be a standard issue purchase with either bikes.
Segway X260 Motor and Transmission
A 5kW high-torque motor powers the Segway X260 along with a dual-drive transmission that uses both a chain and a belt to propel the bike. This combination translates to a 46.6 miles per hour top speed that the X260 reaches in about 5 – 7 seconds with its 184.3ft-lbs of torque.
The bike also runs on a single gear which allows for instant acceleration. Watch out though. With that much torque, it can be difficult to control the bike's power delivery. To prevent an unintended wheelie, go smooth on the throttle.
Segway X260 Brakes and Suspension
For a balanced braking power, the Segway equipped the X260 with OEM front wheel disc brakes and a rear wheel regenerative electric brake. The brake's regenerative feature extends the bike's range by feeding surplus energy from the grinding between brake plates and disc back into the battery.
The same OEM materials go into the X260's suspension system. The bike runs using a hydraulic spring rear suspension coupled with the double-shoulder inverted front fork. 
A double-shoulder fork basically runs through both sides of the headtube then links directly to the handlebars as opposed to the traditional design which links at a single point under the headtube. This design mostly appears on petrol sportbikes and allows for better steering and stability.
The X260 also features adjustability on both front and rear shocks. This allows riders to set up their bike depending on the terrain or environment.
Segway X260 Tires & Wheels
The Segway X260 sports OEM all-terrain off road tires. Would've been great had they just gone for dedicated off road tires. All-terrain tires are good for various types of terrain but they aren't as grippy as even your run-of-the-mill off road or street tires. These tires also wrap around 70/100-19 aluminum rims.
Segway X260 Tech Specifications
Woah, quite huge blocks of info up there. Here's is basically what the bike is made of, if you like it short and concise:
Manufacturer Name
Segway
Model Name
X260
Model Year
2020
Motor Manufacturer
Segway
Motor Model
Segway OEM high-torque brushless motor
Motor Power
5kW (7 hp, 184.3 ft-lbs equivalent)
Motor Placement
mid-drive
Controller
Segway OEM IP67 grade waterproof controller
Power Pack
Panasonic battery pack
Battery Capacity
5kW, 41Ah
Battery Removal
Integrated
Range
74.6 miles
Ride Mode
N/A
Regenerative Braking
Yes
Throttle
Twist throttle
Gears
1
Top speed
46.6 miles per hour
Weight
121.3 lbs
Materials
Aircraft-grade aluminum alloy
Seat height
Max of 31.1 inches (adjustable)
Suspension
Multi-link hydraulic spring central rear suspension
Double-shoulder inverted front fork
Display
LED (speedometer, battery level, odometer)
Purpose
Narrow trails, dirt track
Connectivity
Smartphone connectivity using the Segway Ninebot app
Security
Turn-key ignition and system configuration
Where Can I Buy Segway's X260 Light Electric Dirt Bike?
The best place you can get your hands on the X260 light electric dirt bike is at Segway's website. You can also drop by one of their dealers all around the US if you want a closer look or book a test ride. 
No idea where their dealers are? You can check out this feature on their website which basically allows you to track a nearby Segway dealer.
You can also get the bike in four different colors: Black, Red, Silver, and Blue. Not quite a vibrant set of colors but they can look badass on the X260. The same goes for the X160 which you can get off of Amazon.
What is Segway's After-Sales Support Like?
Segway's after-sales support has been the best and has never gone below American standard in the past 10 years until today. When you're dealing with Segway, you can always expect a great deal of attention and response. When you have concerns, you can just email them through [email protected] or call their number at 603-222-6100 (US).
X260 Videos
Want to see the bike perform in real time? Here's a few videos on the Segway X260 in action:
Choice X260 Commentaries
Segway's website has a bit of useful commentary if you're dead set on getting this bike. We've brought a select few for you here:
"The customer service was awesome! They answered my questions clearly and in an hour of me asking. Got the color I wanted and man this bike is awesome. I've put more than 20 hours of drive time on it and have had no problems once so ever, cranks up first try every try. Best bang for your buck. I love it!! 5 stars!!"

-William (Source: Segway)
"Overall really happy with the bike, started right up. Runs excellent and came in good condition. The front fender had some scratches but not bad. Good low end power. Highly recommend if you are a beginner or just looking for a bike to ride around in the trails. Suspension is a bit soft"

-Paul (Source: Segway)
"Really a great machine and glad we went with the 650 versus 500. Our 8yro loves it and we do too! Kids can ride pretty much anytime because it's so quiet and very little a maintinence needed to keep operational.

Hits 15+mph with 8yro on it and probably 10+ with 230lb dad riding it.

Charge lasts a good 45 to 60 min with 8yro riding and could easily go 10+ miles on fairly flat terrain (great on old rail road track trails)."

-Jenny Beran (Source: Segway)
X260 Pictures
If you want a different view angle on the Segway X260, don't hesitate to check out these pictures: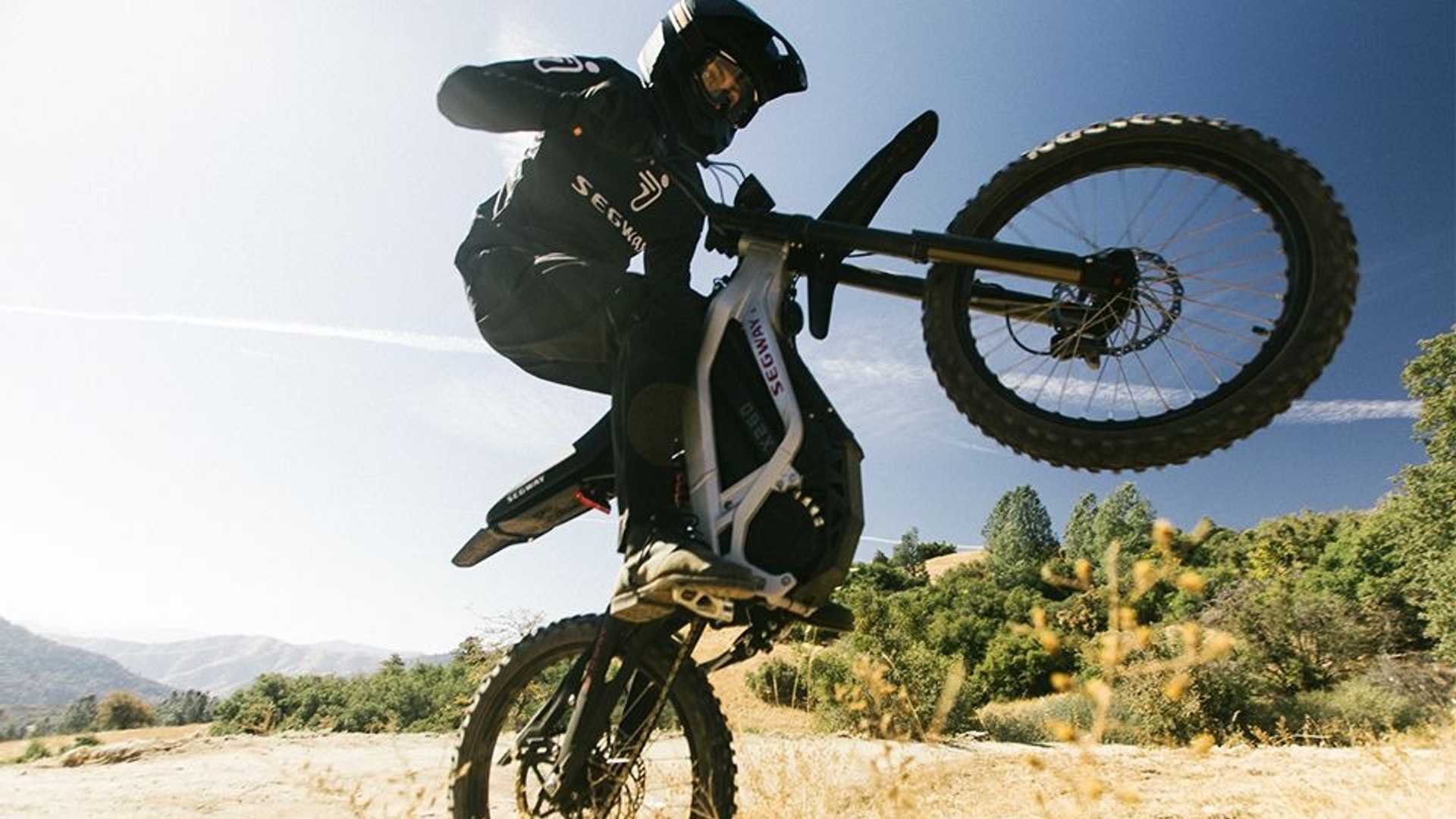 Also read: Vector Vortex Electric Dirt Bike Review