They say something mysteriously flew out (or rolled out) of Area 51. An alien? Don't think so. Highly advanced military secret? Guess you could say that. 
We had first glance of it, and it looked like something the US Navy Seals would use. This mysterious new contraption is none other than the Zero FX motorcycle — an electric supermoto made for the truly badass with it's sleek linear design, aggressive behaviour, versatility, and dead silence. 
Truly a great tool for either military operations and civilian commuting don't you think? What's more, it costs only $8,995 USD. So it's a great deal for a monster bike with more torque than a Ducati sportbike.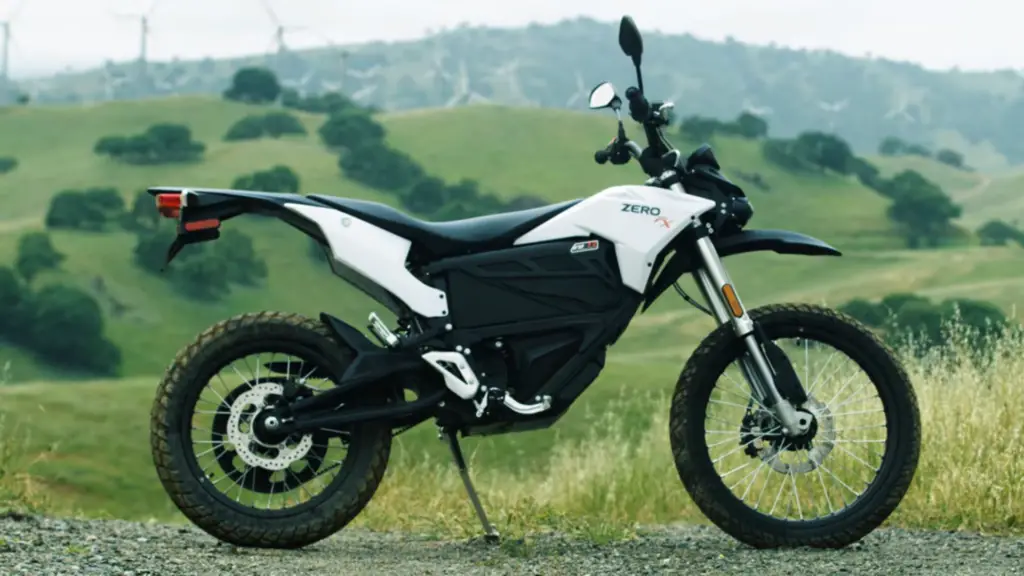 What Is the Zero FX?
The Zero FX motorcycle is an innovative electric dirt bike by Zero Motorcycles that closes the gap between a real motorcycle and an electric dirt bike. The only difference is that this bike is battery-operated. It is also the first of two motorcycles in the Zero Motorcycles' electric dirt bike lineup. 
Overview
Features
There are several unique characteristics that make the Zero FX stand out even while mostly made of typical electric dirt bike parts. It simply wouldn't be cool if Zero Motorcycles just copied everyone else's design on the market.
Some of these features are its onboard charger, which is extremely rare in the electric bike world and helps to simplify recharging, and the option to add a second battery which can then switched to on the fly without taking out the power pack.
The Zero FX motorcycle is even more unique with its connectivity and configurability with mobile phones through the use of Zero Motorcycles' mobile app which is a great feature considering the FX is a dual-sport bike and needs performance flexibility.
Display
Complementing the high-tech structure of the Zero FX motorcycle is a Cool blue LCD dashboard with a minimalist design. The display shows the bike's speedometer, battery level, power output, and projected recharge time as well as temperature and ride profile.
A mobile phone can also be connected to the dashboard to configure the bike's performance and behaviour though Zero Motorcycles' mobile app. This helps riders adjust to situations that would otherwise be impossible using other electric dirt bikes.
Frame
A tough, rigid, and durable frame is needed to carry the Zero FX motorcycle's high power electronics. The frame on the FX is made of aircraft-grade aluminum that makes it lightweight and can withstand stress brought about by regular use therefore rendering the bike both flickable and solid. This is a rare combination in the electric bike industry.
Despite the exceptional materials, Zero's frame might suffer from over-rigidity. Though the frame itself can withstand impact, the electronics it carries may not be safe from gradual vibration damage due to the frame not adjusting to the pressure caused by use.
Transmission
The Zero FX runs using a 1-speed direct-drive clutchless drive train making the ride a "twist & go" experience. The advantage of using this transmission type is a simplified propulsion which makes the bike easier to use and more accessible to beginner riders (so long as they're careful).
But that doesn't mean you should underestimate it. One disadvantage of a 1-speed clutchless transmission is its inability to regulate throttle power output which then leads to over-throttling (and unexpected wheelies). This can be dangerous for first-time dirt bike users as they can quickly lose control of the bike.
Motor
The reason the Zero FX is such a torque monster is its powerful Z-Force® brushless motor. It is centrally integrated into the frame and uses a carbon fiber belt drive connected directly to the rear wheel.
If the motor description seems a bit of a mouthful, wait until you feel the bike pull. The motor dishes out a whopping 78 ft-lb (106 Nm) of torque from 0 rpm. This is significantly more torque than a Ducati 959 Panigale at low rpm. The Zero FX definitely deserves its torque monster title.
In addition, the motor works in conjunction with regenerative braking through its engine brake to help channel energy back into the battery, extending ride range. This is useful in case you want to use regen but forget to use the brakes when decelerating.
Batteries
The Zero FX is powered using a 3600W Z-Force® Li-Ion intelligent modular power pack with 27 miles (43 km) of range on regular power output. This is a good range for a high power electric bike as it is 6 miles longer than that of KTM's E-XC which only goes for 21 miles.
Additionally, riders have the option to include another battery pack alongside the original. The second battery pack acts as an emergency measure for when the first runs out, enabling riders to switch power sources on the fly without dismounting.
The battery pack also comes with a 650W onboard and integrated charger with a charging time of 5.1 hours although this can be lowered down to only 1.6 hours with the use of max accessory chargers provided by Zero Motorcycles. This is a great feature because it enables riders to park & charge directly from a wall socket, saving space and time.
Brakes
A high power bike without high power brakes is a deathtrap. The Zero FX features Bosch Gen 9 ABS, along with a J-Juan dual piston floating caliper 240 x 4.5mm front disc brake, and a single piston rear disc brake of the same brand and size. 
Zero Motorcycles did a great job of including an anti-lock braking system on the FX. It is an extremely useful feature commonly overlooked by other manufacturers. ABS on a high speed bike is necessary in that it minimizes rear wheel lock due to sudden braking and preventing skidding which is a cause for accidents.
Additionally, the FX includes a regenerative deceleration system which helps to feed friction energy back into the battery through the use of brakes. This extends battery range and helps with overall efficiency.
Suspension
The FX is supported by 8.60in (218mm) travel Showa 41mm inverted cartridge forks and a 8.94in (227mm) travel Showa 40mm piston, piggy-back reservoir shock. Both shock absorbers are solid and come with the full trinity of adjustments including spring preload, compression and rebound damping.
If you didn't know, Showa is a manufacturer of high-performance automotive, motorcycle and outboard suspension systems based in Japan and is an OEM supplier to Harley Davidson Motorcycles. This fact alone proves the FX suspension high quality.
Tires & Wheels
The Zero FX sports Pirelli Scorpion MT 90 A/T hoops with a 90/90-21 up front followed by a 120/80-18 for a disproportional layout that augments its off-road performance. These tires are proper, all-terrain and, like all dual-surface tires, represent a street-trail combination.
Zero FX Tech Specifications
The Zero FX is a high tech bike with high tech gear. To show you what we mean, here are the tech specifications for the Zero FX electric dirt bike:
| | |
| --- | --- |
| Manufacturer Name | Zero Motorcycles |
| Model Name | ZERO FX ZF3.6 Modular |
| Model Year | 2019 |
| Motor Manufacturer | Zero Motorcycles |
| Motor Model | Z-Force® 75-5 passively air-cooled, brushless motor |
| Motor Power | 27hp (20kW) @ 4,300rpm |
| Torque Power | 78ft-lb (106Nm) |
| Motor Placement | Centrally-placed |
| Controller | 3-phase brushless controller with regenerative deceleration |
| Power Pack | Z-Force® Li-Ion intelligent modular |
| Battery Capacity | 3.6kWh |
| Battery Removal | Easy slide out |
| Charger Type | 650W, integrated |
| Charge Time | 5.1 hours (100% charged) / 4.6 hours (95% charged) |
| Range | 27 miles (43km) |
| Ride Mode | Dual-Sport (Street, Off-road) |
| Regenerative Braking | Yes |
| Throttle | Twist throttle |
| Gears | Single Gear |
| Transmission | Clutchless direct drive |
| Final Drive | 90T / 18T, Poly Chain® HTD® Carbon™ belt |
| Front Brake | Bosch Gen 9 ABS, J-Juan dual piston floating caliper, 240 x 4.5mm disc |
| Rear Brake | Bosch Gen 9 ABS, J-Juan single piston floating caliper, 240 x 4.5mm disc |
| Front Tire | Pirelli Scorpion MT 90 A/T 90/90-21 |
| Rear Tire | Pirelli Scorpion MT 90 A/T 120/80-18 |
| Top speed | 85mph (137km/h) |
| Weight | 247 lbs (112 kg) |
| Materials | Aluminum |
| Frame | Gusseted and made from square aluminum structures |
| Wheelbase | 56.6in (1,438mm) |
| Seat height | 34.7in (881mm) |
| Front Suspension | 8.60in (218mm) travel Showa 41mm inverted cartridge forks, |
| Rear Suspension | 8.94in (227mm) travel Showa 40mm piston, piggy-back reservoir shock |
| Front Suspension Adjustment | spring preload, compression and rebound damping |
| Rear Suspension Adjustment | spring preload, compression and rebound damping |
| Display | Digital (Battery level, Speedometer, Temperature, RPM, Selected riding profile,projected recharge time, Clock, Trips A & B) |
| Purpose | Dirt bike, Street bike, Supermoto |
| Connectivity | No USB charging ports on standard modelBike performance can be configured using Zero Motorcycles mobile app |
| Security | Key-operated ignition |
After-Sales Support
Zero Motorcycles keeps a high standard for customer service. In the United States, for customer concerns, you can contact them through their phone number: (888) 786-9376 ext. 2 or if you live nearby, you can visit their main branch at 380 El Pueblo Road, Scotts Valley, California.
In the off-chance you don't live in the United States, you can visit their European branch at Oester 12, 1723 HW Noord-Scharwoude, NL or call them through +31 (0) 72 5112014.
Where Can I Get One?
The best place to get the Zero FX would be at Zero Motorcycles' main branch in Scotts Valley, California. But if you want a hassle-free and easy purchase, you can visit their website at https://www.zeromotorcycles.com/zero-fx/. They also distribute to hundreds of dealerships all over Europe and the United States. Zero also provides demo ride services so you know what you're getting.
Zero FX Videos
If you're still not sure about how the Zero FX performs or want to see the bike in action, here are a few videos to sate your curiosity:
Zero FX Choice Commentaries
If you prefer deciding from the insights of other people who bought the bike, we've compiled some choice commentaries for you to base your judgement from.
"This really seems like the first highway capable electric motorcycle ever worth buying for real. nicely done zero. this model is bringing electric very close to parity with gas. once the new generation of batteries come out with faster charge times. it'll truly be the tipping point."

-zevulon (New Atlas)
"I swear I could make one of these plug-in bikes work for me, and I suspect that it'll work for a number of you as well. Whether you're commuting or just horsing around, the range and charging times make this upgraded FX a viable option, certainly more so than when it first hit the market. Oh and at less than a penny a mile, what's not to love?"

-T.J. Hinton (TopSpeed)
"For a dual-sport bike, it handles terribly. The weight is too high up, although the bike isn't as top-heavy as something like the road-going Zero DS.
Quick direction changes are not too bad, but the overall ride quality leaves a lot to be desired. Smooth, easy flowing tarmac roads are okay on the FX, I think primarily due to the big 21-inch front and 18-inch rear wheels. The ride quality on tarmac is mediocre, but the suspension performance off-road is not up to the price tag.
On dirt, on standard settings, the fork will bottom easily and the shock is so harsh it feels like it's going to punch up through the seat."

-Rennie Scaysbrook (CycleNews)
"Zero's new FX is lithe like a lynx—silent and smooth-running with squishy shocks and a high dirt bike seat well suited for taller riders. It pours itself like morning milk through heavy traffic and over uneven terrain.
If you like the sound and feel of a vibrating metal beast underneath you, you'll hate it.
But if you're someone who yearns to feel free from any whiff of our collective combustion engine baggage, it may be the antidote to your motorcycle-loving impatience." 

-Hannah Elliott (Bloomberg)
"The FX, like Zero's street bikes, is scary-quick off the line. Its stats are unlike anything you see from an internal combustion engine. In terms of horsepower, the FX is like a healthy 450-cc dual-sport. But it makes more torque (78 lb-ft) than a Ducati 959 Panigale, and all that torque hits at 0 rpm. Get too bold with the throttle, and it's like doing a clutch drop from 10,000 rpm. Which is something to bear in mind when you venture off-pavement. You can light up the rear tire on the road, so whiskey throttle on the dirt is going to be like drinking from a fire hose."

-Ezra Dyer (Popular Mechanics)
Zero FX Image Gallery
Want to bask in the Zero FX's beauty first eh? We get it. Here are high quality images of the Zero FX motorcycle: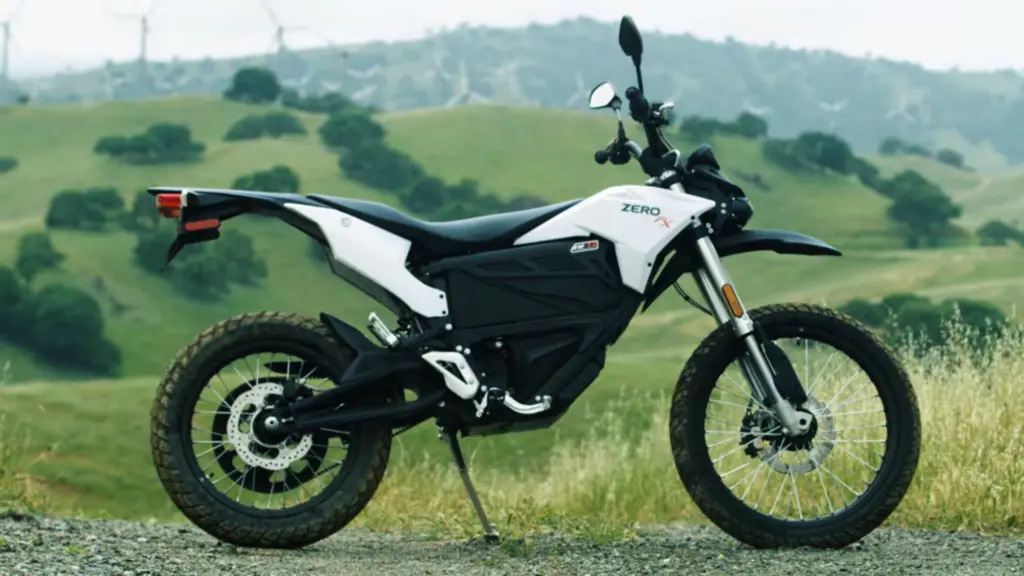 Also read: 2019 Stealth B-52 "Bomber" Electric Dirt Bike Review