Wondering which bike racks are RV approved? Or just looking for the best RV bike rack?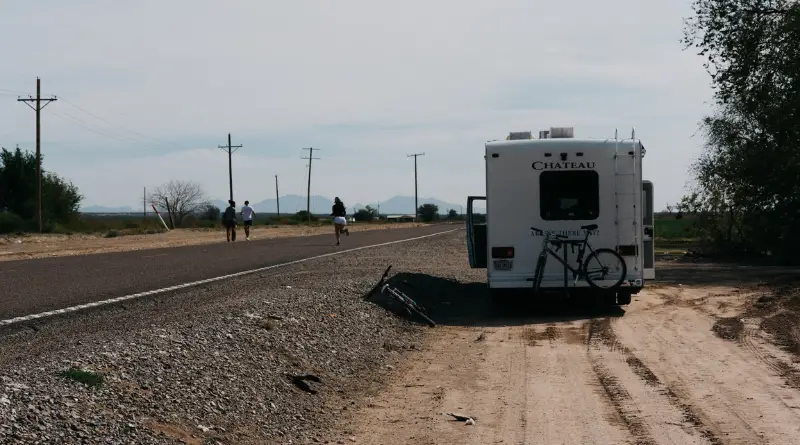 Transporting your bikes on the back of your RV may be an essential part of your trip. While not all bike racks will work with an RV, some people use bike racks that are not RV approved without any problems. Having an RV approved bike rack is essential for transporting your bikes securely, however, and for giving you peace of mind.
So which bike racks are RV approved? Read on to find out.
Which Bike Racks Are RV Approved?
The following 7 bike racks are RV approved:
Ladder Mounted Surco 501BR bike rack
Swagman XC2 Hitch Mount Bike Rack
Swagman 2 Bike Bumper Rack
Quick QPRBM2R Bumper Mounted Rv bike rack
CURT 18065 5 Bicycles Trailer Hitch Bike Rack
Camco 51492 Ladder Mount RV bike rack
Hollywood Sportrider Se hitch rack 
The best brands for RV approved bike racks include Swagman, Thule, Surco, Futura, and Quick Products.
What Makes A Bike Rack RV Approved?
You might not know this, but the majority of bike racks are not RV approved. So how do you know which bike racks are?
There's no authority setting a standard for RV approved bike racks, so it pretty much comes down to the manufacturer's say so. If you're looking for the best RV bike rack, there are 3 things to consider:
As the bike rack sits further back on an RV, it needs to be strong and sturdy to withstand the extra movement this involves.
The manufacturer states that the bike rack has been tested for RV's and approved.
Most importantly, the manufacturer's warranty should say that the bike rack is covered for RV use.
Why Are Some Bike Racks Not RV-Approved?
Some bike racks are not RV-approved as they have not been specifically tested for use on an RV. This is because conditions at the back of an RV are much tougher than on the back of a smaller vehicle, and that's why you need an RV approved bike rack.
Can You Put A Bike Rack On The Back Of A Camper Trailer?
The short answer is yes. But this will depend on whether your camper trailer is strong enough to attach the bike rack and carry your bike. Plus you will need to take into consideration the legal limits for the length of your trailer with the bike rack attached. 
Also read: Is the Thule T2 Pro XTR RV Rated?