Endlessly combing the net for where to ride dirt bikes? It's easy to get frustrated with the lack of info on possible dirt bike riding areas. You could always try the road, but that doesn't always sit well with cops in the US.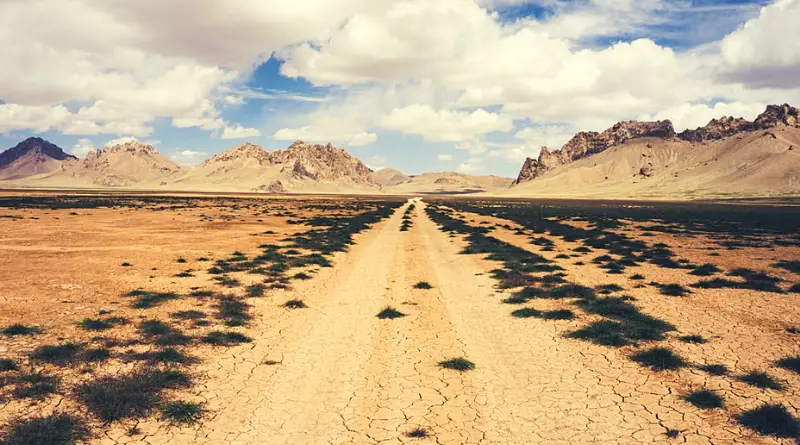 The road authorities probably won't let you ride on the road without meeting some sticky requirements. Don't worry though, there are still many places to ride and some of them are even well worth the trip.
So in which places in the United States can you legally (and safely) ride your electric dirt bike? Read on to find out.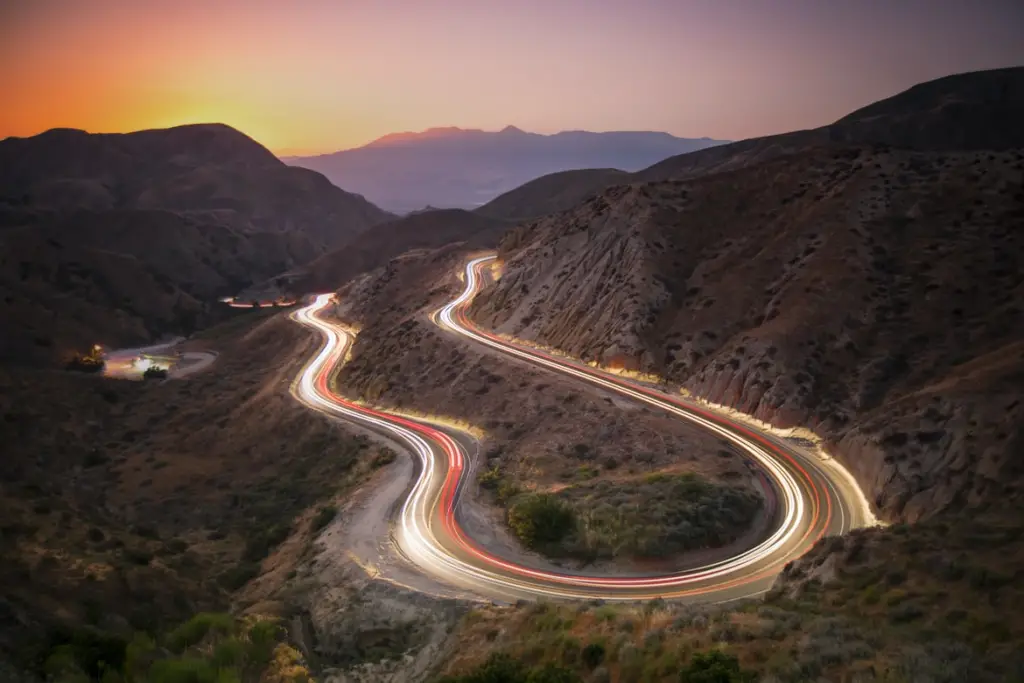 Dirt Bike Laws in Your State or Province
Electric dirt bikes aren't usually legal on urban roads (depending on how street legal your bike is set up). Most, if not all electric dirt bikes aren't quite set up to be street legal. Which is why we electric dirt bikers have little choice but to opt for some other places to ride our prized mounts. 
Most states in the US have their own regulations when it comes to off-roading and motorcycles. Many don't require a rider's license or liability insurance when riding off-road. But almost half of these states have specific age requirements for riders. 
That means only adults can legally ride alone on dirt trails. Minors can ride too but will need some supervision. 
In addition, you can't just ride your e dirt bike anywhere off the road. There are specific and designated places you can safely and legally ride in. Which we will tackle later on in this article.
What Do You Need to Legally Ride an Electric Dirt Bike? 
To ride on the urban roads, you may need to register your dirt bike. The registration may depend on your area of residency and your intentions on where to use your bike. For successful registration, see that you comply with requirements set by your locality.
The laws about the street legality of dirt bikes are decided at the federal level and are implemented by every state's local authorities. A state can also add more restrictions in addition to the standard set of motorcycle laws. 
Don't worry. With the amount of aftermarket parts for electric dirt bikes nowadays, you can easily get a package with all the mandatory parts and accessories to make your bike street legal. For a decent price too.
Read Our Article on How to Make Your Electric Dirt Bike Street Legal
Where Can You Ride an Electric Dirt Bike Off Road? 
Private Property (With Permission from the Owner)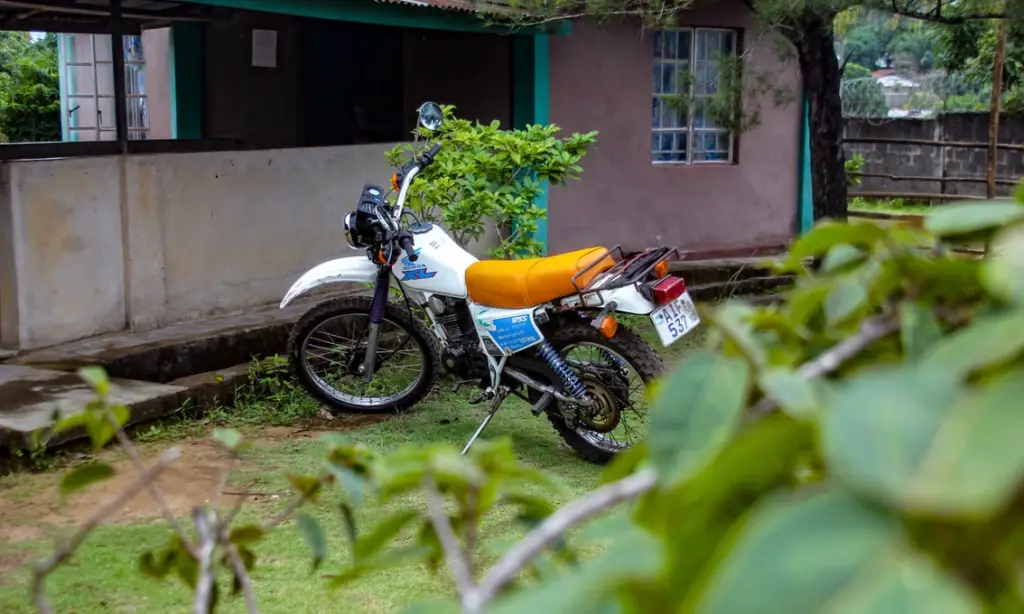 Nothing better than freely riding on your home turf. Taking your electric dirt bike for a ride in your backyard is pretty convenient. You get to play safe and easy. If you've got any friends, you can also ask if you can ride your e dirt bike on their property.
Riding on private land helps sidestep the law. There's also no need for schedules, fees, and all the unnecessary hassle that shrinks a dirt biker's happy time.
What You Need to Watch Out For
The problem with riding on private land is mostly the limited space (and probably your frisky neighbors). Not all dirt bikers could afford a whole lonely mountain, and most of our backyards come right next to another person's backyard. All that short range buzzing and dirt blasting might be a little tiring for riders with tiny lawns, and annoying for their neighbors. 
Might be a good idea to check if your neighbors have shotguns first.
Advantages and Disadvantages of Riding in this Type of Area
| | |
| --- | --- |
| Advantages | Disadvantages |
| You can go easy because if not, you'll be smashing through someone's fence | Limited space for active riding |
| You can use the whole place without any restrictions (except on your wife's/mom's bermuda lawn) | Few varied obstacles. Just mostly your laundry hangers and kiddie pool |
| | Some neighborhoods may be sensitive to sound and dirt splashes over the fence |
Off-road Riding Park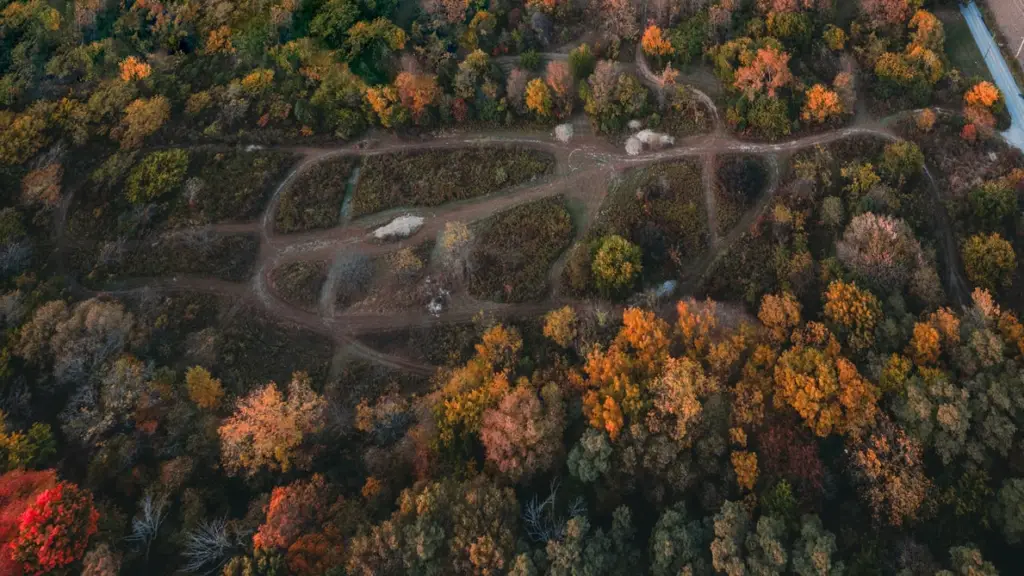 Off-road parks are also great places to ride your bike. Some parks may ask for entrance fees, waivers, and other soft requirements such as riding gear. Just like private property, off-road parks are a great place to ride. Except with a bigger space and less complaints from your neighbors.
What You Need to Watch Out For
Although you can freely ride around these areas and not piss people off, you still need to watch out for other riders. Off-road parks are mostly open to everybody with a dirt bike, ATV, or buggy. All may ride at the same time so you may need to look over your shoulder every time because trust me, you don't wanna get T-boned by that last one.
Advantages and Disadvantages of Riding in this Type of Area
| | |
| --- | --- |
| Advantages | Disadvantages |
| Encourages a competitive ride since you'll be riding with other people | There may be an entry fee, so don't come with an empty wallet |
| Preferred by most riders mostly because of the above reason | Other riders may be riding with you and some of them may be beginners prone to accidents |
| | Not beginner-friendly. Aim for easier tracks |
State Trails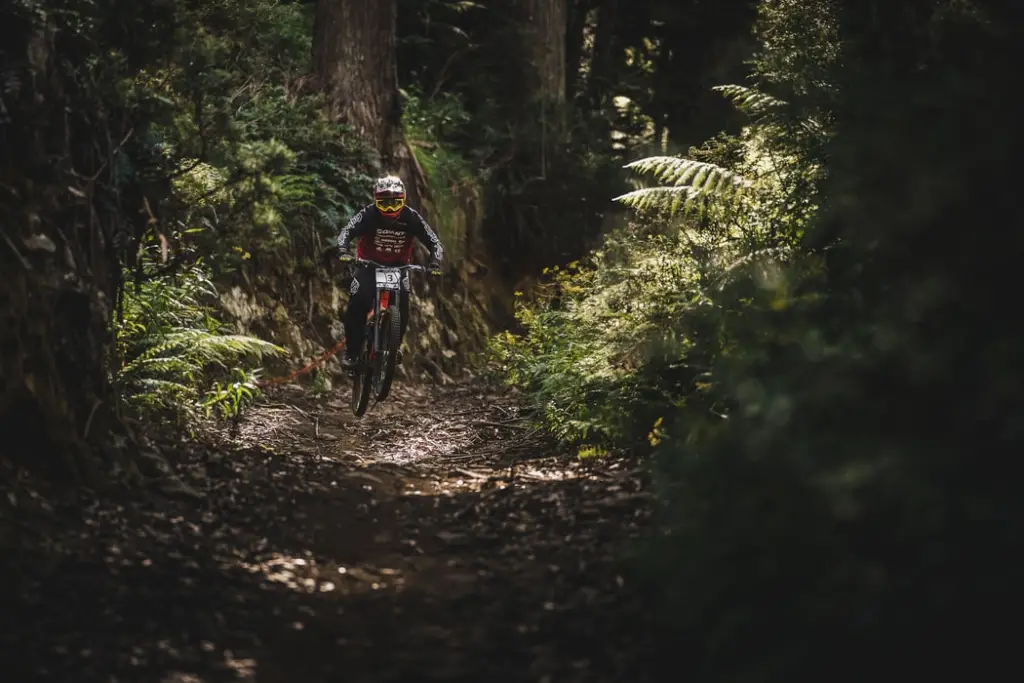 Dirt bikes are generally allowed on state trails. As mentioned earlier, every state implements its own dirt biking rule. Some may require registration of the bikes, and some may not. You'd be surprised to know that some trails also allow riders not to wear helmets.
What You Need to Watch Out For
Riding on state trails means you might not have access to so-called "pit-stops" or places where you can get a bike repaired, get some food and water, or even treatment for injuries. Being prepared is the key. It won't hurt to bring a toolbox, a repair kit, and other essentials for your bike.
Advantages and Disadvantages of riding in this type of area
| | |
| --- | --- |
| Advantages | Disadvantages |
| Breathtaking scenery | Needs dirt bike registration |
| Generally safe | Not all types of dirt bikes are allowed |
| Can be a venue for social interaction | Riding gears must be complete |
Motocross or Dirt Bike Tracks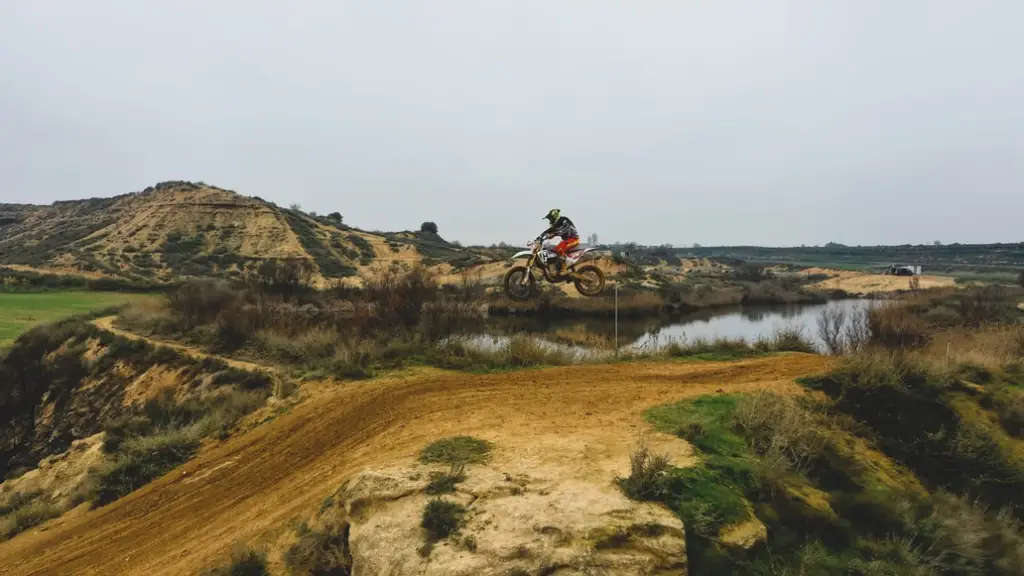 Public and private motocross tracks are both excellent venues to go dirt biking. Although riding in these tracks may be less comfortable and more competitive, it's a perfect way to better hone your dirt biking skills. Also, you get to have a bit of fun with other dirt bikers and maybe even learn a new thing or two about competitive dirt biking.
What you need to watch out for
Some motocross tracks are narrow, uneven, and sometimes even slippery as hell. First time riding on a motocross track? Try to go easy as you get acquainted with the space. Remember, you're here to have fun, not flip over and lose a limb. Motocross is an extreme sport and shouldn't be taken lightly especially by beginners. 
Advantages and Disadvantages of riding in this type of area
| | |
| --- | --- |
| Advantages | Disadvantages |
| Riding is a lot more competitive (which is fun) | Beginners may have a hard time catching up with other riders on the tracks |
| Great place to hone your competitive dirt biking skills | Possibly with a lot of obstacles |
| | |
Forest Trails/Desert Trails/Mountain Roads/Dunes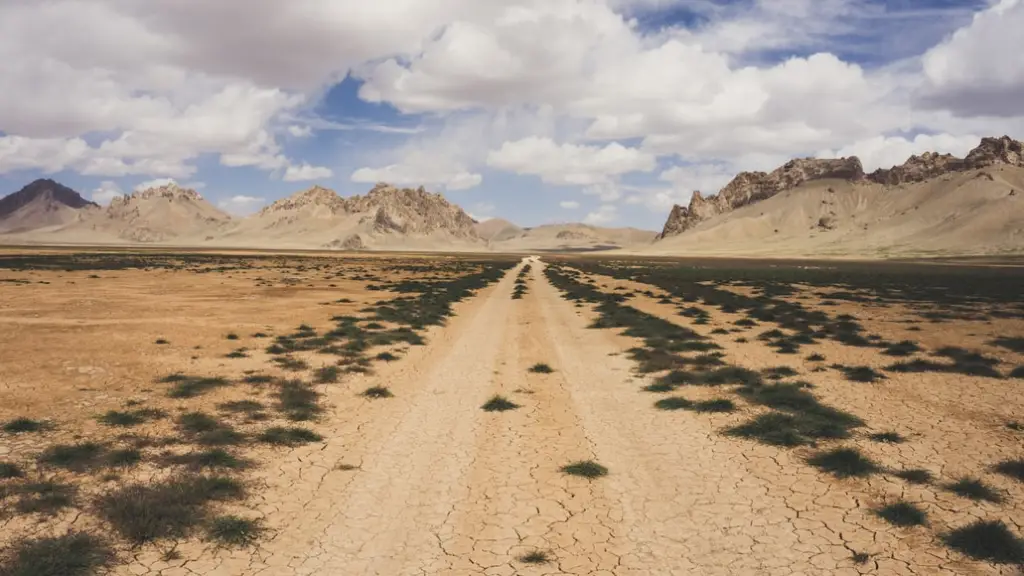 Want a truly 'free' dirt bike ride? Go for these types of areas. Open areas such as forest trails, desert trails, mountain roads, and sand dunes are some of the best places to ride on especially if you prefer natural over artificial tracks.
What you need to watch out for
Most of these places come a long way from the city, and you may not have access to the right channels such as phone signal, emergency services, or food and water, so it's always best to come prepared. Also, always watch out for "no entry" or "restricted area" signs and the like so as not to accidentally bump into a secret military base. 
Kidding aside, getting caught in a restricted area can result in a huge fine, or even jail time (assuming they don't shoot you on sight).
Advantages and Disadvantages of riding in this type of area
| | |
| --- | --- |
| Advantages | Disadvantages |
| Challenging (which is pretty much what any dirt biker seeks during a ride) | Obstacles are unpredictable (you might wanna keep your eyes alert) |
| Exciting natural obstacles keep your skills sharp | Possibly no access to emergency services or food and clean water |
Logging Roads 
Trucks are often the kings of logging trails. Trucks and semi-trucks use the trail to transport logs for the timber industry. Logging trails are wide and can have a lot of obstacles. Even when riding along logging trails, ensure that you have the right tags and license plate for smooth highway access. 
What you need to watch out for
Logging trails have a high risk for accidents since you are running with trucks carrying logs or heavy equipment, or 4×4 motorists. Keep a constant speed that you are comfortable with. The bike's brake will be your best friend on this trail.
Advantages and Disadvantages of riding in this type of area
| | |
| --- | --- |
| Advantages | Disadvantages |
| Challenging but also quite dangerous | Prone to accidents since there'll be trucks and other heavy equipment everywhere |
| Wide roads for that much needed stretching | Needs a dirt biker's license since logging area roads are counted as city roads |
| | Not beginner-friendly (not suitable for kids either even with adult supervision) |
Far Off Rural Areas 
If you can find a secret place to have a peaceful ride, then take advantage of caution. The government will eventually find out about it, so enjoy the place while it's still free. 
It's not always simple to discover places to ride your dirt bike or ATV, particularly within the city or other urbanized areas. Most city parks restrict motorized vehicles, making it unlikely for you to ride your bike around your neighborhood.
What you need to watch out for
Rural areas can showcase picturesque views, but some areas may be more secluded than others. When riding your dirt bike, always look ahead because your body's a slave to your head. And beware of yokels with shotguns.
Advantages and Disadvantages of riding in this type of area
| | |
| --- | --- |
| Advantages | Disadvantages |
| Peaceful enough not to get bothered by road policies and frisky motorists | Less access to emergency services means you need to come prepared |
FAQs
Where is the best place to ride dirt bikes?
The top five best places to ride dirt bikes in the US are in Dumont Dunes in California, Moab Sandstone in Utah, Ozark National Forest in Arkansas, Arizona Cycle Park, and The Mojave Road in between California and Nevada.
Can you take your electric dirt bike on the streets?
As long as an electric dirt bike meets the legal requirements, you can take it anywhere you want.
Also read: Build a Homemade Electric Dirt Bike Track