When discussing the best bikes to buy, Sur Ron is a brand that is sure to come up. It has some pretty great models, with the Luna Cycle Sur-Ron X serving as an excellent example.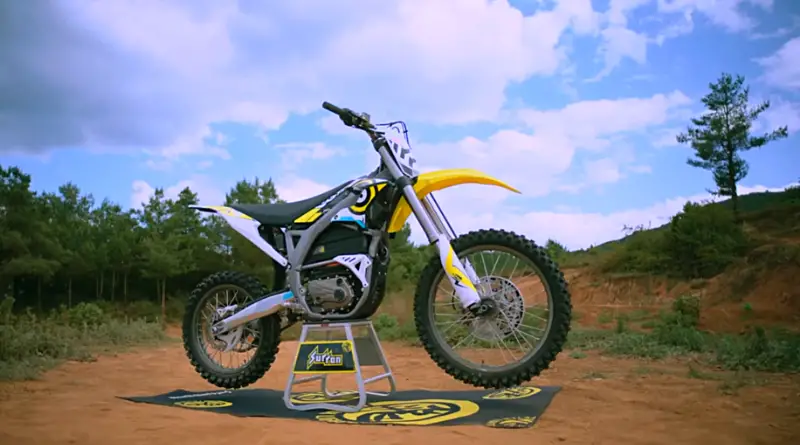 However, where does Sur Ron operate? And where are Sur-Ron bikes made? If you're interested in the brand, these are questions you'd want to know the answers to. Scroll down now, because we've got the answers below. 
Where Are Sur- Ron Bikes Made?
All Sur-Ron bikes are made exclusively in China. Although Sur-Ron has dealers in all major countries across the globe including the UK and USA, China is its production base. 
Sur-Ron operates in two major cities in China—Chongqing City, and Hangzhou, the capital of China's Zhejiang province. The company employs about 100 employees, with half the workload done through machine power. 
Buyers are skeptical about buying from Sur-Ron because it is a Chinese company and the guidelines about after-sales accountability are blurry. However, you file your complaints with Sur-Ron's distributors instead of the company itself. Sur-Ron is truly committed to experience and quality, and we'll see how below. 
Is Sur-Ron a Chinese Company?
Yes, Sur-Ron is a Chinese company, and it is located in Zhejiang province in China. The company was started in March 2014 by three people who were extremely passionate about bikes.
In March 2018, the company designed and launched its first model, called the Light Bee, which helped boost the brand to global popularity. Today, Sur-Ron includes a ton of models, with the most famous being Storm Bee, Light Bee, and Light Bee X. 
Sur-Ron has a separate website for each large country and sells not only its bikes but also spare parts and accessories. Though there are some websites, where Sur-Ron sells only Light Bee, its first-ever creation. 
However, recently, the company has launched a new model in the market: the Luna Cycle Sur-Ron X. Luna Cycle is Sur-Ron X's US distributor, and you can purchase the Sur-Ron X on the Luna Cycle website. 
Available for $3,600, the bike is an improved version of Sur-Ron's original bike, the Light Bee. So, where are Sun-Ron bikes made? In China, however, you'll find this beauty on Luna Cycle's website. 
What Motor Does Sur-Ron Use?
The Sur-Ron X has a two-stage drive motor featuring 5200W (7 bhp) of power, which allows it best even gas-powered dirt bikes. The motor's two-stage drive not only allows it to remain cool but also to run smoothly even at high rpm. Additionally, the bike comes with an O-Ring Chain, which is both quieter and more durable. The strong motor, alongside Sur Ron X's 60 V, 2000-watt battery, helps maintain its superior performance. Made of high-ratio Panasonic cells, the battery is the best in the field. Together, the battery and motor give Sur-Ron X a range of 50 miles and a top speed of 50mph. Where are Sur-Ron bikes made? When they have great specifications, does it even matter?
Also read: Sur Ron Alternatives: Do They Exist?