When it comes to electric dirt bikes, people love Sur Ron. If you've read our Luna Cycle Sur Ron X (Black Edition) Electric Dirt Bike Review, you know the brand produces some excellent bikes.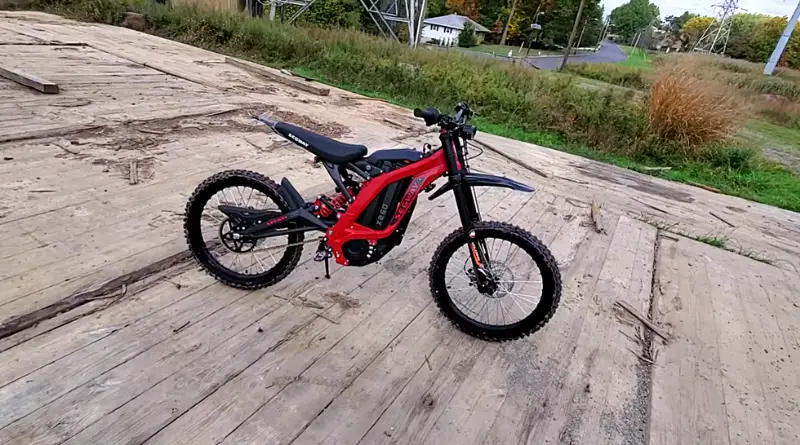 However, is there a Sur Ron alternative in the market? If you're curious, keep reading, because we've discussed this in detail below. 
Sur Ron Alternatives: Do They Exist?
Yes, a lot of good brands can be considered Sur Ron alternatives. The first brand that you need to look at is Segway. Segway has a ton of different models in its product portfolio, but the Segway X260 truly impressed us because of how similar it is to the Sur-Ron X.
Where Sur-Ron X has a top speed of 50mph, the Segway X260 can go up to 46.6mph. The weight difference between the two bikes is only 11.3 pounds, and the bikes both have the same seat height. Additionally, there is only a 200 W difference between the power of both their models. 
There is a major price difference between the two though; the Sur-Ron retails at $3,600, while the X260 by Segway costs $4,999. 
KTM motorcycles is another Sur-Ron alternative and has a lot of strong models under its name. The KTM Freeride E-XC can pose some pretty serious competition for the Sur-Ron X. Both bikes have a top speed of 50mph and a ton of other similarities in performance. However, there is $4699 between the two. Although KTM is an alternative for Sur-Ron, it is a lot more expensive too.
Is a Talaria Sting Better Than a Sur-Ron?
No, the Talaria sing is not better than a Sur-Ron. Firstly, Sur Ron X has a top speed of 50 mph,  whereas the Talaria Sting can only go up to 45 mph. It is also heavier than Sur-Ron X: the Talaria weighs 128 lbs, whereas the Sur-Rpm X  weighs 110 lbs only. Costing $3,600, Sur-Ron X is also cheaper than the Talaria Sting which costs $4'400. 
This doesn't mean that the Talaria ting has no advantages. It has a better range than the Sur-Ron and takes less time to charge too. However, overall, Sur-Ron wins. 
Are Sur Ron and Segway the Same?
No, Sur-Ron and Segway are not the same, although they operate in the same market. Both brands are from China too; Sur Ron was founded in China, and Segway has recently been bought by Chinese Company Ninebot Inc. Still, the companies operate separately, and their products are often competitive. 
This doesn't mean there is no relationship between the two companies at all. Segway is currently the biggest shareholder in Sur-Ron after all. 
Which Is Better: Sur-Ron, Talaria Sting, or Segway X-Series? 
Sur-Ron is better than both Talaria Sting and Segway's X-series. It is both cheaper and has a higher top speed. The Segway has the best range, and the Talaria Sting charges the fastest. However, overall, Sur-Ron wins. The other two are good Sur-Ron alternatives though.