Are you wondering just how fast the SUPER73 Z1 top speed can take you? With its 500W motor and Super73 controller, the SUPER73 Z1 is designed to provide a thrilling ride.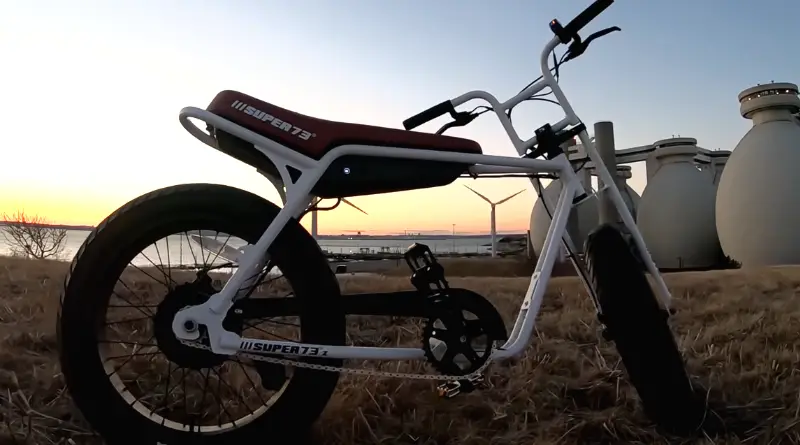 But is it fast enough for your commuting or weekend adventures? Let's find out.
SUPER73 Z1 Top Speed: Is It Fast Enough?
Yes, the SUPER73 Z1's top speed of 20 mph is fast enough to get you around town quickly and safely, but it's not the fastest bike on the market. For those looking for speed, higher-end bikes can go up to 33 mph or more.
However, one major advantage of the SUPER73 Z1 is that its power delivery is smooth and predictable – even at its maximum speed of 20 mph. This makes it super easy to maneuver in tight spaces or when taking sharp turns at high speeds.
Plus, the SUPER73 Z1 also has great range. Its battery pack provides up to 45 miles (72km) of riding distance per charge – perfect for weekend adventures or extended day trips.
So while SUPER73 Z1's top speed isn't the fastest on the market, it still offers plenty of power and range to get you around town. Whether you're looking for a reliable commuter bike or something fun for weekend excursions, SUPER73 Z1 is definitely fast enough for your needs.
How Fast Does a SUPER73-Z1 Go?
The SUPER73-Z1 goes as fast as 20 mph (32 km/h). It has a 500W motor and Super73 controller that deliver smooth power even at its maximum speed.
Though it's not the fastest little bike on the market, it perfectly fits the purpose it's built for: casual strolling. If you want faster bikes of the same size you might wanna check out Super73's other bikes such as the S1 or S2.
Alternatively, Cake has just released their Bukk electric dirt bike model which can go up to 62 mph. If you can handle that much speed on a small bike, then definitely go for it.
Otherwise, if you're just starting out, and learning the ropes on electric bikes, then the Super73 Z1 is a solid choice.
Can You Make the SUPER73-Z1 Faster?
Yes, you can make the SUPER73-Z1 faster.
You can upgrade its motor, controller, and battery to increase its speed. Additionally, aftermarket performance accessories such as tuning chips and battery output boosters are also available to further enhance the bike's top speed.
However, it is important to note that Super73 does not recommend third party upgrades, and any modifications should be done responsibly with proper safety precautions in mind.
Also read: How Can I Make My Super 72 S2 Faster?