Segway has just launched their new electric dirt bike — the Segway X160. It made such a shocking entrance that people immediately started comparing it to the Sur Ron Light Bee X electric dirt bike. 
Both bikes look exactly the same — yes, with a few visual differences here and there. But what makes them different? Which is better? Which one should you be getting? Read on to find out.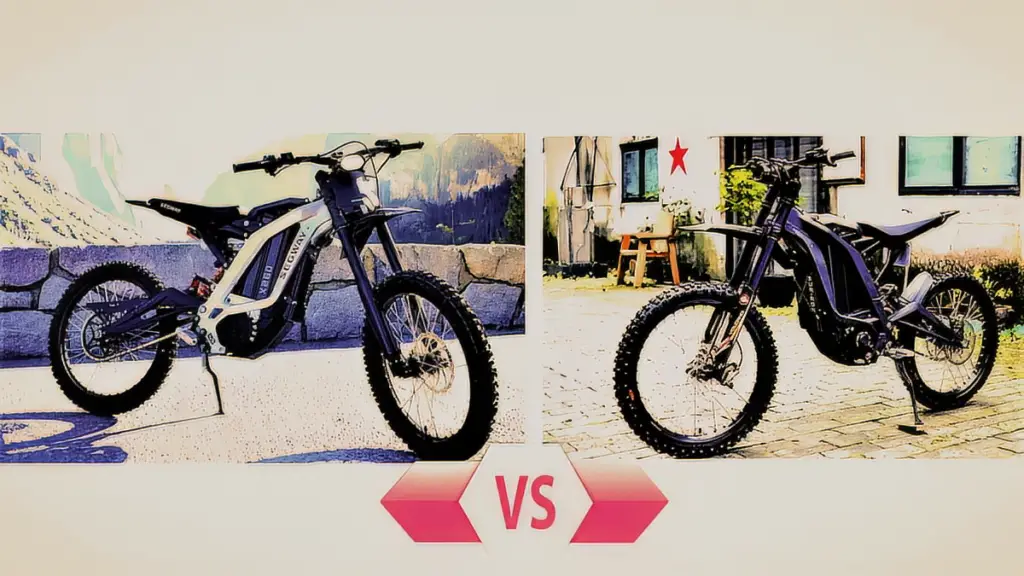 Segway vs Sur Ron: Who Are They?
Who is Segway?
Segway is an American manufacturer of two-wheeled personal transporters created in 1999 by inventor Dean Kamen. You might recognize their now laughable original personal mobility devices from the movie Mall Cop.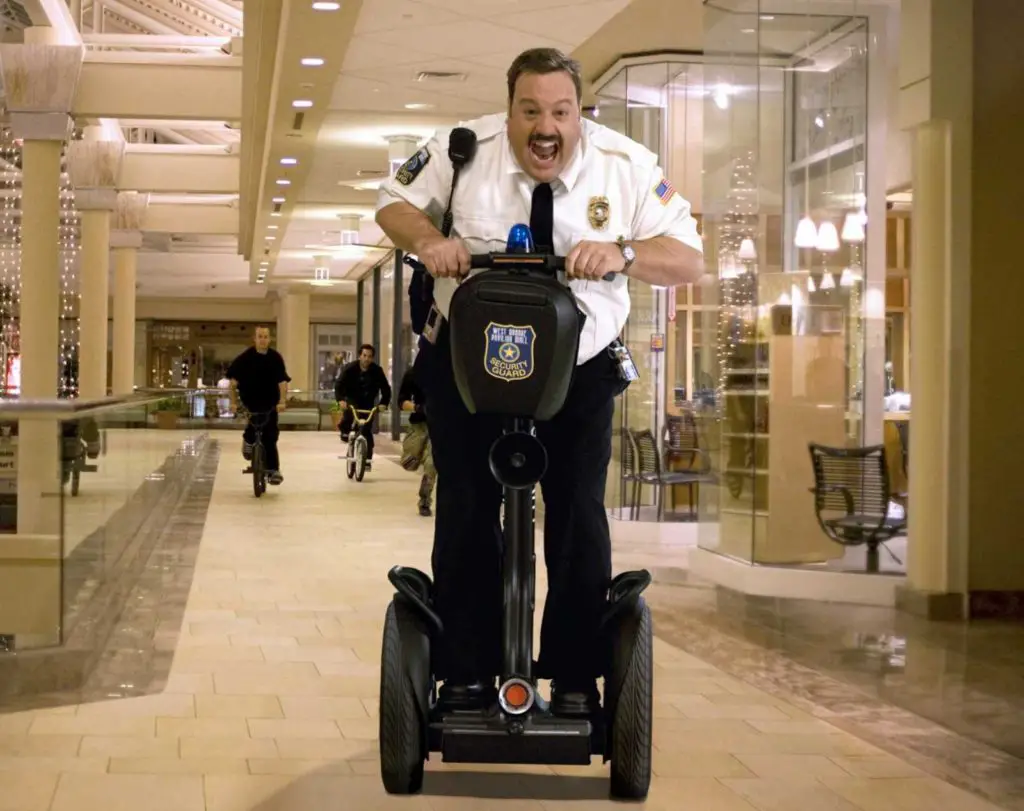 Segway dealt with pretty much everybody in the early 2000s, including police forces, military bases, factories, corporate campuses, and manufacturing sites. They've even held several primary patents — but recently they have turned their attention to electric dirt bikes.
Who Is Sur Ron? What About Luna Cycle?
Sur Ron is a China-based electric dirt bike manufacturer responsible for the creation of the Sur Ron X, commonly known as "Light Bee" electric dirt bike, distributed all over the US in 2018. Sur Ron has only upped its game since then, with the White Ghost and the Sur Ron Storm Bee.
Luna Cycle on the other hand is Sur Ron's main US-based dealer that put out the wildly popular Sur Ron X in the US in 2018.
Relationship Between Sur Ron and Segway
But why do they both have bikes that look exactly the same? Won't they sue each other for design copyrights? 
No. Turns out, Segway is one of Sur Ron's biggest shareholders, and this investment led to a joint product design and the birth of the Sur Ron "Light Bee" X. Julie Tang, Segway's director of marketing, explains:
"At present, the first model of cooperation between Sur-Ron and Segway is the existing Sur-Ron 'light bee,' which redefined the cross-border electric motorcycle with an incomparable lightweight body and extremely strong trafficability and portability….. In just two years, 'light bee' has entered into more than 32 countries and sold more than 10,000 sets."
We provided a thorough look at the bike in our Sur Ron X Black Edition review, and really liked the bike. Since the Light Bee's launch in 2018, the duo has made some slight upgrades to the bike, and then Segway introduced the upgraded model in early 2020. Tang explains:
"In order to conform to Segway's brand image and product tonality of 'science and technology/sports/leading/innovation/nature,' Segway's version of light bee has made a customization of the whole vehicle coating, and with Segway's own APP interconnection, and has advanced into the North America and China market with the new model number and name of 'Segway' brand."
The result is not one but two similar but outstanding electric dirt bikes on the market today.
The Bikes…
Sur Ron Light Bee X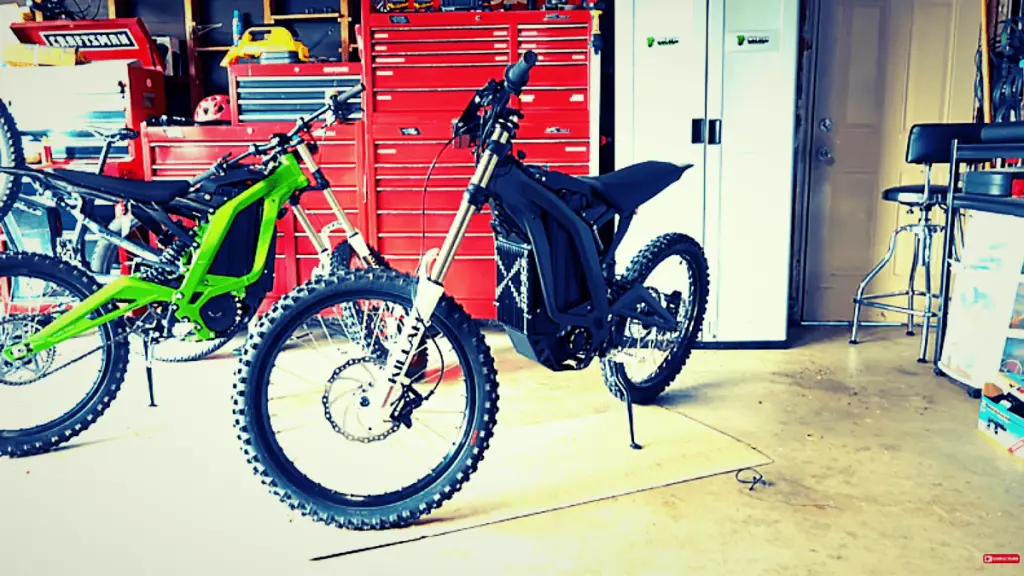 Styled like a badass combination of The Terminator and Batman's Bat-cycle, the Sur Ron Light Bee X is a mid-size light electric dirt bike built for quick zips around county trails or dirt tracks. Though Sur Ron's age recommendation says "adults only," the bike's size itself suggests teens can also operate the bike.
The Sur Ron flies close to the perfect electric 2-wheeler, as a light weight design somewhere between a full-suspension mountain bike and a traditional small displacement motorcycle. Much like the first ever iPad, the Sur Ron shaped its own niche in the two-wheeled electric vehicle scene. Superbly well-engineered and constructed, this ebike approaches Honda quality.
For an overview of the Sur Ron Light Bee X's general specs, check this list out:
| | |
| --- | --- |
| Manufacturer | Sur Ron |
| Classification | Light electric dirt bike |
| Retail Price | $3,600.00 |
| Classification | Electric dirt bike for adults |
| Link to Purchase | Luna Cycle Website |
| Motor Power | 5200W (7 bhp, 147.5 ft-lbs equivalent) |
| Range | 50 miles |
| Top speed | 50 mph |
| Weight | 110 lbs |
| Seat height | 32 inches |
| Purpose | Mountain/Street/Mud |
The Sur Ron Light Bee X also comes with its own pluses and minuses. Check them out here:
| The Good | The Bad |
| --- | --- |
| Solid, lightweight build | Twitchy handling makes it just a bit harder to operate on narrow trails |
| Powerful electric motor | Too much torque on sudden accelerations (resulting in unintended wheelies for beginners) |
| Excellent suspension system | Limited customization options |
| Grippy off-road tires | Missing fenders |
| Energy-efficient battery management system w/ regenerative coasting | Narrow, Tough, Short seat length |
You probably noticed the Sur Ron has a pretty limited range of only 50 miles. That's like a short hour of saddle time at full speed. Nobody likes that. Luckily we can always find plenty of Sur Ron battery upgrades on the market.
Click To Read Our Sur Ron Light Bee X Review
Sur Ron Light Bee X Videos
To see the Sur Ron Light Bee X in action, check out these videos:
Segway X160 Light Electric Dirt Bike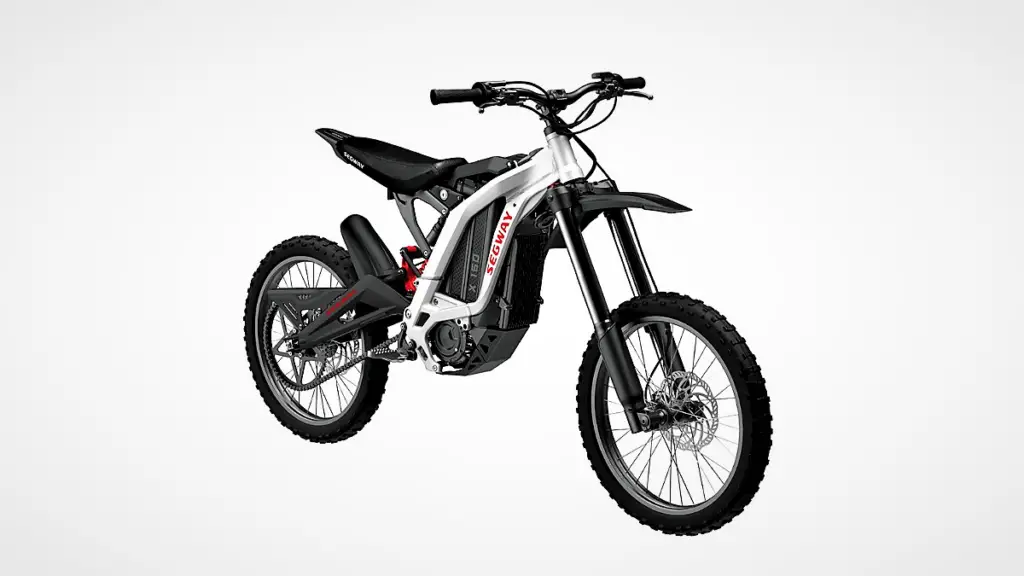 The X160 is a medium-size light electric dirt bike built for bombing both off-road trails and tracks. Due to its size, the bike can accommodate both adults and teens (despite Segway's adult-only age recommendation). 
Although similar in looks to the Sur Ron Light Bee X, as we explained in our in-depth Segway X160 review, the bikesports its own unique components and features — one of which is dual drive. The X160's mountain bike-slash-dirt bike design isn't just for show. This type of design not only combines looks, but function as well. The bike achieves optimum performance on both steep and rocky terrain, as well as uphill or downhill treks. With a maximum speed of 31.1 miles per hour and a range of 40.4 miles, it's a decent candidate for quick rounds on the dirt trails and tracks. This bike also possesses a superb peak torque of 162.2 ft-lbs and can go from 0 to top speed in just 4.02 seconds. Quite a huge power output for such a small bike.
As mentioned, one of its special perks is its dual-drive system which basically allows the bike to two drive systems — primary which uses a belt, and secondary which uses a chain, therefore improving its grip on steep slopes. Pretty useful on uphill climbs and trials riding.
Need to know more? Check out this list of the Segway X160 light electric dirt bike's general specs:
| | |
| --- | --- |
| Manufacturer | Segway |
| Retail Price | $3,499.99 USD |
| Classification | Trail electric dirt bike |
| Age Range | Adults |
| Link to Purchase | Amazon |
| Motor Power | 4kW (5.4hp, 162.2 ft-lbs equivalent) |
| Range | 40.4 miles |
| Top speed | 31.1 miles per hour |
| Weight | 105.8lbs |
| Seat height | Adjustable |
| Purpose | All-terrain (mostly off road) |
For the bike's advantages and disadvantages, check this table out:
| The Good | The Bad |
| --- | --- |
| Can connect with Segway's mobile app to configure the bike's performance | Takes 4 – 5 hours of recharge time (too long for its max range of only 40 miles) |
| Has brake regen to further extend range | Not street legal despite having headlights |
| Comes with bright built-in headlights (doesn't make it street legal but is quite useful during nighttime off roading) | |
Click to Read Our Segway X160 Review
Segway X160 Videos
To see the Segway X160 in action, check out these YouTube videos:
Conclusion
Though many people say that the Sur Ron Light Bee X and the Segway X160 are one and the same, the features each bike offers make a big counterstatement. Basically, the Sur Ron excels in raw performance whereas the Segway X160 boasts advanced features. In the end, it's up to you to decide which you want.
Also read: All Electric Dirt Bikes on the Market