So you've read a KTM Freeride E-XC electric dirt bike review somewhere, and want to get one for yourself. However, with how expensive dirt bikes are, are you sure you're making the right choice?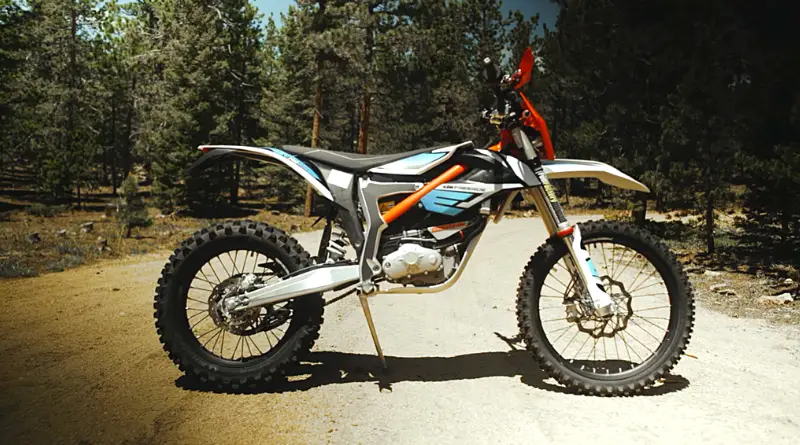 When buying the KTM Freeride E, price is undoubtedly a huge factor. Is the bike worth the hefty price tag? Read on and find out. 
KTM Freeride E Price: How Much Will It Set You Back?
The KTM Freeride E-XC's 2020 model will cost you a solid $8,299 USD. It may not be the most expensive electric dirt bike on the market—prices can touch up to $14000—however this price tag is no joke either. 
Additionally, the prices are constantly going up. KTM E-XC's 2020 model retailed for $8,299, the 2021 model was approximately $11,000, and the 2023 model, which is on the way, is bound to be even more expensive. Still, for the specifications it comes with, for the KTM Freeride E, price might prove to be inconsequential. 
Is a KTM Freeride Street Legal?
No, the KTM Freeride E-XC is sadly not street-legal. The bike does not have indicators, signals, and side mirrors, all of which are required for a vehicle to be allowed on the streets. 
A lack of these parts means, you can only take this beauty out for a spin on dirt roads and private property. That being said, it is possible to have it registered and made street-legal with the right parts.
If you're looking for a bike you can drive on both dirt roads and the street, look into dual sports bikes. These are dirtbikes that are specially made to be street-legal. If you're interested, the electric bike brand Zero is a very good place to start. 
What Is the Range of KTM Freeride E?
The KTM Freeride E-XC can go for 45 minutes or 11.5 miles on a single charge. This is a little less than other dirt bikes which can have a battery range anywhere from 15 to 20 miles. 
However, the more recent versions of the E-XC have a range of about t 1.5 hours. Additionally, the bike has a 260V, Lithium battery, with a 3900 W capacity, which helps it reach a top speed of 50mph. 
How Long Does a KTM Free-Ride E Last?
The expected lifespan of the KTM Freeride is a decade and more. However, you're going to need to replace its battery every so often. Lithium-ion batteries, at a minimum, last about 5 years, or 2000 charging cycles. However, you can extend this life to 2500-3000 charges if you take proper care of the battery. 
If your battery does give out, you can simply have it replaced. The battery is located right under the fuel tank, which makes it very easy to remove. You can expect to pay $500 and above for a new 240 V lithium-ion battery. Still, if you truly enjoy the KTM Freeride E, price, especially for a battery, won't be an issue. 
If your bike faces any other issues, KTM provides a 24-month or 2-year warranty with all its bikes. Their after-sales service is top-notch, making KTM one of the best electric dirt bike manufacturers to buy from.
Also read: Zero FX Electric Dirt Bike Review