The best electric dirt bikes are made by brands worldwide. Most of these bikes are produced in Japan, but the US has a few good manufacturers too.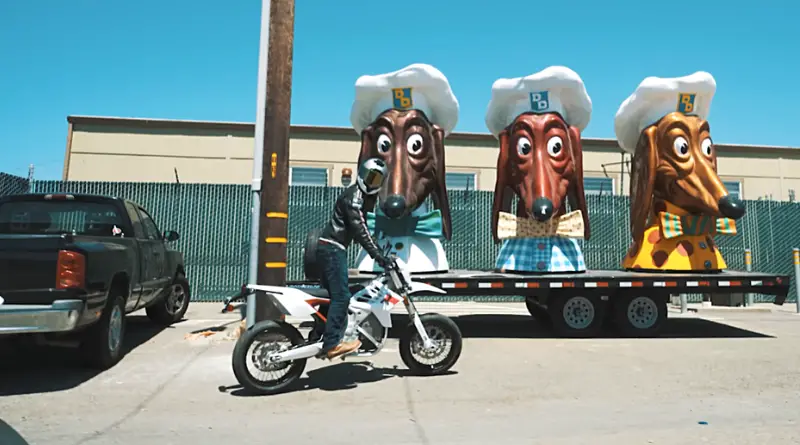 What dirt bikes are made in USA? We've mentioned our favorite brands and models below. Scroll down to go through them. 
What Dirt Bikes Are Made in USA?
There are two primary dirt bike producers in the USA: ATK Motorcycles and Alta Motors, which produced exclusively electric bikes. ATK Motorcycles is the bigger of the two and was started in 1985. Since then, it has launched two main series of dirt bikes: the Rotax and the Cannondale. 
The Motocross (Mx) and Cross Country (CC) were the two most famous models in the Rotax series. Sadly, this series ended in 2001, but the bikes from this series are still extremely popular. You can find them in second-hand stores and auctions.
From 2002 to 2008, ATK launched a new line of improved dirt bikes called Cannondale. The Super Motard, Mini Enduro, and the upgraded Dirt Tracker are some notable models from this series. 
Sadly, ATK motorcycles doesn't produce newer models of bikes anymore. Furthermore, Alta has since been sold. Before it was sold though, the company did release a ton of good models. The Alta Redshift, for example, still has a solid fan following.  
What dirt bikes are made in USA currently? The company currently producing dirtbikes in the US is Cobra. However, their bikes aren't really made for rugged terrain. Although they are designed as dirtbikes, the bikes do better on roads and are made for young riders only. For genuine dirt bike riders, Cobra might fall a little short. 
Is There an American Company That Makes Dirt Bikes?
Yes, there is an American company that makes dirt bikes. ATK is currently the biggest dirt bike producer in the US. Although it does not release new models anymore, its website still sells the parts of its best bikes. 
Cobra is also a US-based manufacturer of junior dirt bikes for teenagers. The company is based in Michigan and has a ton of winning models in its portfolio. Finally, Alta Motors was once in the industry too, before it was sold in 2019. 
We personally recommend ATK's bikes if you can get your hands on them. The brand has a very rich history, and the quality of its bikes is unmatched. 
What Are American Made Dirt Bikes?
American-made dirt bikes are dirt bikes made by manufacturers in the US. The Alta Redshift by Alta Motors and the ATK 605 Enduro by ATK motorcycles are some great examples. 
Sadly, there are currently no active dirt bike manufacturers in the US. Cobra only makes junior bikes, and ATK hasn't released a new model since 2008. 
Additionally, Japanese brands have made it impossible for American manufacturers to survive in the market. Due to their excessive research and experience, Japanese brands have superior technology in their bikes. They also manage to keep their prices very affordable, which means people prefer them most. What dirt bikes are made in USA? Sadly, not a lot. Japan currently rules the market.
Also read: What Is an Electric Dirt Jumper?