You'll find a lot of information about the best electric dirt bikes for adults online, however, not much is known about electric dirt jumpers.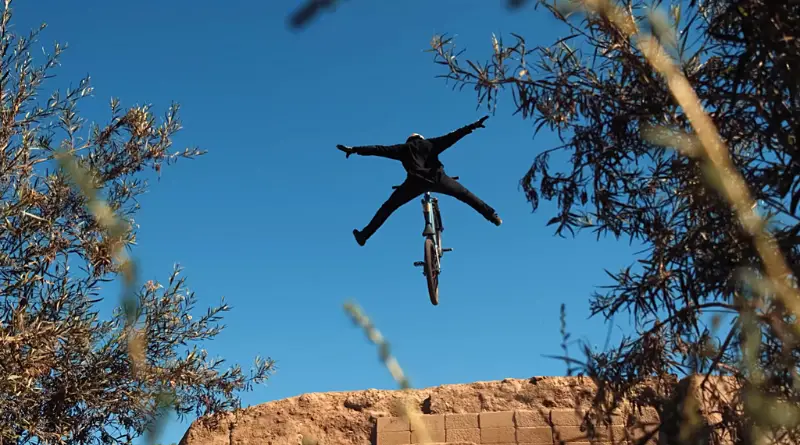 Both of these are made for superior performance on dirt roads but serve slightly different purposes. We've covered electric dirt jumpers in detail below. Scroll down to see if dirt jumpers would come in handy for you. 
What Is an Electric Dirt Jumper?
A dirt jumper is a vehicle made specifically for aerial stunts. It is made like a bicycle, except it is sturdier. Dirt riders use mounds and raised platforms to propel themselves in the air. These dirt jumpers usually have pedals for the driver to use. However, electric dirt jumpers have motors installed in them. 
They are modeled after bikes, and their motor not only gives them greater speed but also allows them to jump greater heights. Additionally, the motor also reduces strain on the rider. 
What Is the Best Brand of Electric Dirt Jumper?
ONYX is the best brand of electric dirt jumper. Their LZR, supercharged series is a series of motor-assisted dirt jumpers. The rider still pedals as he would for a normal dirt jumper, but the motor assists him and increases speed. 
You get two models in the LZR series: the 500W LZR, and the 900W LCZR pro. ONYX's bikes come with its SWAT— Smooth Weld Additive Technology— System, which provides stability on the most challenging terrains. The 500W LZR has a 50 to 70-mile range, 5 different pedal assist levels, and a maximum assist speed of 28mph. 
Installed inside the bike is a 500W ONYX Dark Matter Mid-drive motor, and a KMC 710 chain connects the motor to the pedals. To ensure your control over the bike, it comes with premium Tetro HD-M285 Hydraulic Disk brakes. 
The electric dirt jumper features a 36V Lithium-ion battery and requires 7 hours to completely charge. Its curb weight is 45lbs, and it can support a max rider weight of 3000lbs. You get a choice of two colors with the 500W LZR: sage pearl and coal pearl. Overall, the bike is a solid piece of machinery, and you won't find its competition anywhere else. You can get your hands on this fine beauty for only $2000. 
If the 500W LZR is too mild for you, the LZR pro might prove better. Available in Myst Pearl, the bike will cost you $2500 only. 
Is an Electric Dirt Bike Jumper Worth It?
The answer to this question depends on what you want to achieve. Dirt jumpers are targeted toward people who like to perform tricks and jump on dirt roads. An electric dirt jumper is targeted toward thrill seekers who want to up their game. 
The motor in these jumpers assists your pedaling and can bring your speed up to 28mph. This increased speed helps you tackle bigger ramps, and allows you to jump higher than normal. If you're passionate about dirt jumping, these electric jumpers will help take your game to the next level.
Also read: How Fast Is 1000W in Mph?