If you're wondering how do you put a bike rack on a hatchback, then you're probably also wondering which is the best trunk bike rack for a hatchback?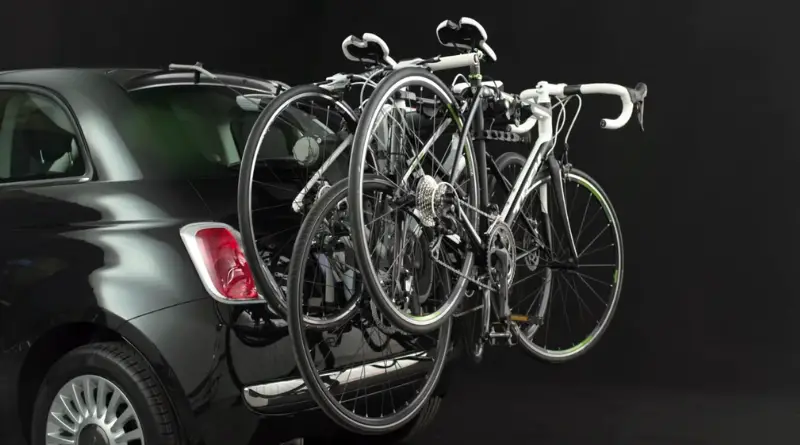 Fortunately, there are many different options available. In this article, we will give you the information you need to confidently select the right bike rack and how to attach it to your vehicle. So read on for our top tips.
How Do You Put A Bike Rack On A Hatchback?
How you put a bike rack on a hatchback will depend on the type of rack you buy. There are several different types available including roof-mount racks, trunk-mount racks and hitch-mount racks that all work with a hatchback. 
Every rack's method of installation is different, so you will need to follow the specific instructions provided by the manufacturer. 
Trunk mount racks are the most versatile, affordable and most popular as they are easy to install and can be used on different vehicles. 
In general, to attach a trunk mount bike rack to your hatchback you simply mount the rack on your trunk, attach the hooks to your trunk door and pull the straps tight.
A hitch mount bike rack, you guessed it, attaches to your hitch which you need to have installed on your vehicle. These are the most versatile and the most expensive, but can carry heavy bikes.
Roof mount racks are a permanent rack solution and attach to the crossbars on the roof of your hatchback. They are easy to install and very secure.
Do Bike Racks Work On Hatchbacks?
Yes, bike racks do work on hatchbacks. But this will depend on the type of rack you get.
Roof mount racks are a great option for hatchback vehicles because they are easy to fit, secure and allow the user to access the trunk without having to remove the rack itself.
Trunk mount racks also work well with hatchbacks. However, it is important to check the carrying capacity as these models have restrictions when it comes to carrying heavy bikes. 
Hitch mount bicycle racks provide excellent stability and are simple to attach. However, they may need more than one person to install due to their larger size and some are quite heavy.
Which Is Better For Hatchbacks: Trunk Or Hitch Bike Rack?
Which type of rack is better for hatchbacks will depend on the type of bike rack that best suits your vehicle, lifestyle and your budget. 
Trunk mount racks are often less expensive than hitch mount racks, but most brands restrict the access to the trunk of a hatchback. 
On the other hand, hitch mount bike racks tend to be sturdier and provide greater stability when traveling long distances. 
Ultimately it is important to consider all factors such as cost, weight capacity, ease of installation and the level of security needed for safety reasons. 
Depending on these variables, choosing one type over another could be a better fit for your hatchback or SUV needs. 
If in doubt, it's always a good idea to consult with an expert if you need further guidance in deciding which option works best for you.