Hatchback cars are very popular in the market, but people get confused when they need to carry bikes on them. What is the best trunk bike rack for hatchback cars? Some might say Yakima because the company has some amazing models.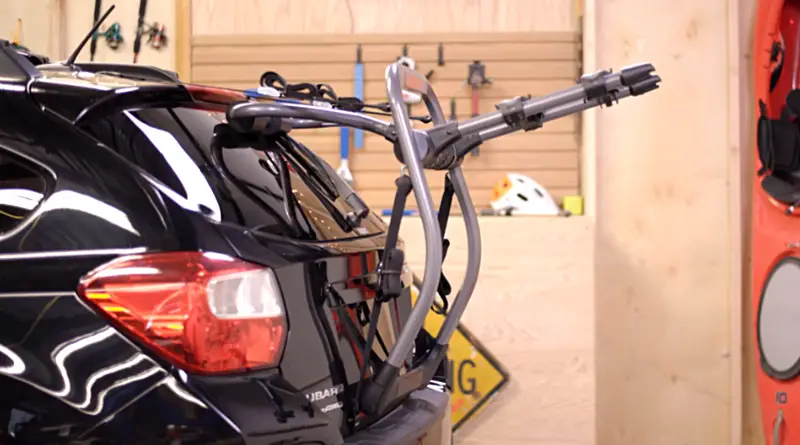 However, how do you install a Yakima bike rack on a hatchback? And just how do you use it safely and securely?
How Do You Install a Yakima Bike Rack on a Hatchback?
Yakima bike racks come in three types: roof-mounted bike racks, hitch-mounted bike racks, and trunk racks. For a roof bike rack, you can simply clamp the bike rack on your crossbar.  Yakima's racks are compatible with all types of crossbars. 
For a hitch rack, you can then hook the rack into the hitch's receiver. Yakima has three different styles of hitch-mounted racks: tray style, mast style, and vertical. All of them will be mounted the same way. 
Yakima's trunk racks come with straps that are tightened behind the trunks of hatchbacks. You can tighten your straps using the anchors given. 
Can You Attach a Bike Rack to a Hatchback?
Yes, you can easily attach a bike rack to a hatchback. Depending on what your needs are, you can install all three types of bike racks on a hatchback. 
What Kind of Bike Rack Goes on a Hatchback?
You can use all three types of bike racks on a hatchback. For a hitch-mounted rack, you're going to need a 2-inch receiver, which is very easy to find. You can also easily use a trunk-mounted rack because hatchbacks have trunks, and these racks don't need any other modifications. 
Roof-mounted bike racks can be mounted to any car that has a roof. So you can use them on hatchbacks too. How do you install a Yakima bike rack on a hatchback? We've discussed this below. 
How Do You Use the Yakima Trunk Bike Rack?
First, you need to correctly position your rack's hub before you install it. Go to www.fitlookup.yakima.com and check your hub setting according to your car's measurement. Then move the hub's dial to the unlock position and set it to the size you find on the website. 
The rack will also come with a trunk security strap, which has a loop at one end. Thread this strap through your frame and push it through the loop, and tighten the loop around the frame. Close the opposite (weighted) end of the strap in the trunk. 
How do you install a Yakima bike rack on a hatchback? Once the strap is locked in the trunk, pick up your rack and hold it against the trunk of your car. Check your fitlookup notes to check if you need anchor hooks for your rack. If you do, attach both the anchor straps on the inside of the trunk, going in from the front end. If you need bottom straps too, hook them in the same manner, but under the trunk. 
Once done, tighten all the straps and push against the rack to see if it's secure. If the rack can bear the weight, you're good to go.
Also read: How Do You Put A Bike Rack On A Hatchback?