Are you looking for electric dirt bikes that go 25 mph for your kids? If so, here's where you need to start—11 Best Electric Dirt Bikes for Kids in 2022.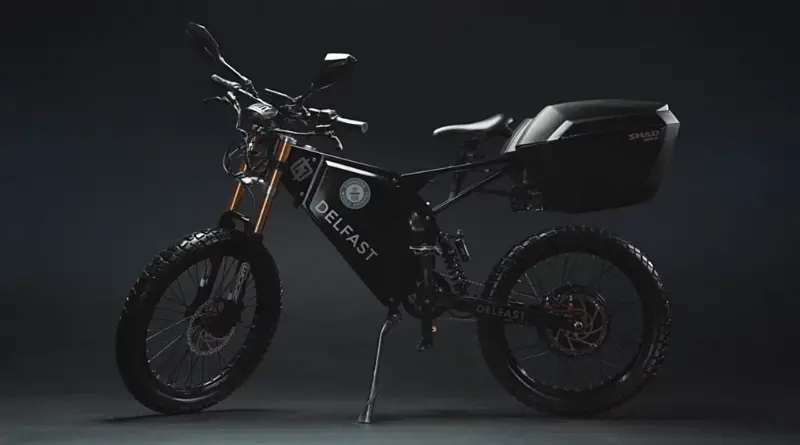 Once you've identified the speed you need, you need to check if bikes come with your required top speed. Keep reading because we've discussed top speeds and our favorite models below. 
Electric Dirt Bikes That Go 25 Mph: Do They Exist?
Yes, there is one electric dirt bike that goes 25 mph. With a top speed of 28mph, the Delfast Prime 2.0 is our first recommendation. Retailing at $5,599 the bike is perfect for both adults and teens and comes with a strong 1500 W motor. 
The Delfast Prime can go up to 236 miles which is an insanely large range. The best part, however, is that you can easily upgrade the bike's top speed to 37mph. Overall, we recommend this bike to everybody looking for a solid piece of versatile machinery. 
Apart from the Delfast Prime, all other bikes either have top speeds under 20mph or at least over 35mph. Kids electric dirt bikes usually have top speeds of 10 mph, 16mph, and 17mph.
Adult dirt bikes on the other hand, usually have top speeds ranging from 35-100 mph. The KTM Freeride E-XC and Stealth H-52 for example can both go as fast as 50mph. 
The Zero FX has a top speed of 85mph, and the Zero DSR is insanely fast with a top speed of 102mph. Crossing 100mph is very rare in an electric dirt bike, so the Zero DSR deserves attention for sure. 
Is 25 Mph Fast Enough for a Kids' Electric Dirt Bike?
Yes, 25 mph is fast enough in a kid's electric dirt bike. In fact, electric dirt bikes that go 25 mph are extremely rare for kids. Most kids' electric dirt bikes have top speeds under 20mph. 
The Apollo DB-10 is our recommendation for the best electric dirt bike for kids, and it has a top speed of only 15 mph. Other bikes like the Kuberg Trial Hero and the Monster Moto 1000 have top speeds of 17mph.
 If you're concerned about your kid's bike being too fast, you can either go for one with a comparatively weaker motor or look into bikes that allow you to lock the speed at a certain level. This way you can increase the speed for your kids, but they can't do it themselves. 
Is 25 Mph Safe for a Kids' Electric Dirt Bike?
No, electric dirt bikes that go 25mph are not safe for kids. Sure, some older teenagers may be able to drive safely at 25mph, but bikes are very heavy vehicles. If the speed goes very high, the bike can get out of the kid's control. 
Once the kids start driving, you won't have any control over the bike. As such, it is better to play it safe and go for electric dirt bikes that go under 20mph. Also, be sure to follow the manufacturer's specified age limit. A bike may be slow, but too heavy to be considered safe for the kid.
Also read: Child's Electric Motorbike 36V: Your Best Options