Electric dirt bikes are expensive, there is simply no denying it. The best electric dirt bikes for adults start at around $1000 and can go up to tens of thousands of dollars.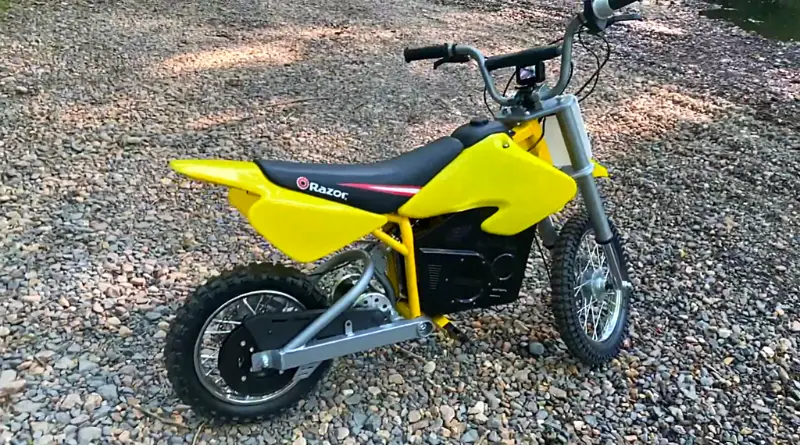 It seems impossible that you could find an electric dirt bike under 1000 dollars. Keep reading, because we've discussed the cheapest dirt bike option below. 
Can I Get an Electric Dirt Bike Under 1000?
No, you cannot get yourself an electric dirt bike under $1000, at least not one for adults. You can get yourself an electric mountain bicycle but a proper electric bike will need at least 2x the range. 
Electric dirt bikes from RAZOR are some of the best dirt bike options that cost under $1000. They have amazing specifications, however, there is an issue with them too. These dirt bikes are made for teenagers and kids, which means they are a little smaller in size. 
Sure, an adult could use them too, and many people do, but it would be a pretty tight fit.  Still, bikes by RAZOR, especially the RAZOR MX650, and the RAZOR MX350, are favorites amongst adult riders. 
Even the cheapest option for genuine bikes made for adults is at least $3500. Given that the best electric dirt bikes can go up to $14k, this isn't a bad deal. 
How Much Does an Electric Dirt Bike Cost?
The best full-size dirt bikes normally go from $4000 all the way up to $14000. Bikes with the best specs cost the most, while bikes on the lower spectrum of features are at the cheaper end. As we've discussed above, there are no electric dirt bikes under $1000 too, however, you can find a lot of good models from $3.5k. 
Expensive dirt bikes are made for genuinely rough terrains and can drive over rocks, dirt, and all sorts of things. Their suspension, motor, breaks, and shock absorbers all ensure a smooth ride on rocky terrain. However, if you were to drive a small bike by a brand like Razor, you will get it under 1K, but then you'll have to stick to paved roads. 
If you're somebody genuinely interested in riding on dirt roads, we recommend you save up for a top-quality bike. 
What Is the Cheapest Electric Dirt Bike?
The cheapest electric dirt bike we found is the Luna Cycle Sur-Ron X, and it costs a total of $3,600. Featuring a 5200w (7 bhp equivalent) electric motor, and a 60v and 2000-Watt battery, the bike is difficult to compete with. 
It boasts a battery range of 50 miles and a top speed of 50mph. This is a lot higher than most other bikes in the market which have top speeds ranging from 28 to 45mph. 
Sur-Ron X's DNM Volcano front suspension and Fast Ace 8-inch  give it the stability it needs to carry you on the roughest terrain. The bike's aluminum frame weighs only 7.8kg, and this weight makes the bike easier to carry, while also difficult for beginners to steer. 
Overall though, the bike is a beautiful piece of machinery.
Also read: Electric Bikes With Clutch: Do They Exist?