Trunk mounted bike racks are one of the cheapest options for transporting your bike, but do trunk mounted bike racks work? The best trunk mounted bike rack should be quick and easy to install, sturdy and compatible with both your vehicle and your bike. So, looking for a trunk mounted bike rack that works? Read on for our top tips.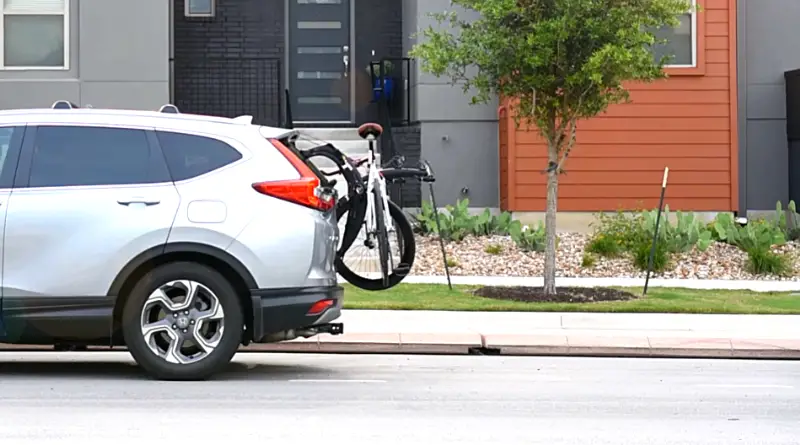 Do Trunk Mounted Bike Racks Work?
Trunk mounted bike racks work with most types of bikes, and most types of vehicles. They are perfect for recreational cyclists or for those wanting an easy-to-use bike rack without having to fit a hitch or a roof rack permanently to your car.
Trunk mounted bike racks work for people who are looking for a lightweight, easy-to-store bike rack that is more affordable than most other options. 
Are Trunk Bike Racks Safe For Long Distance?
Yes, trunk bike racks are safe for long distance as long as the rack has been fitted securely, and you follow the manufacturer's maximum weight limit.
Some people may be nervous about transporting an expensive bike over a long distance on a trunk bike rack, but there's no reason to be. As long as the rack has been installed correctly and the straps are tightened properly there is no reason why your bike should move or sway (or, god forbid, even fall off).
How Much Weight Can A Trunk Mount Bike Rack Hold?
Trunk bike racks are not the strongest option out there, but they can typically handle weights of up to 35lbs per bike. Some trunk mount bike racks, like the Saris Bones EX, can carry up to 3 bikes.
While trunk mount bike racks are compact and strong, always check the manufacturer's weight limits. They are not designed to transport heavy ebikes, fat-tyre bikes or tandems.
How Do Trunk Bike Racks Work?
Trunk bike racks work by using straps to attach to a variety of different trunk styles. While they come in a variety of different shapes and sizes, the principle is the same. You simply mount the rack on the back of your vehicle and secure it in place with straps and hooks that connect to your trunk door.
You can carry up to 3 bikes by securing them onto the racks' arms or cradles. The bikes are carried by their frame, so a trunk bike rack is best used with a standard bike type with a straight crossbar. However, adapters for other bike types are available.
What Vehicles Do Trunk Mounted Bike Racks Work Best On?
One of the advantages of a trunk mounted bike rack is that they work with pretty much any vehicle. From a classic flat-lid trunk to a hatchback or even a straight-back SUV there's a trunk mounted bike rack that will work with your vehicle. Just remember that not all trunk bike racks are compatible with every vehicle. So before purchasing, check with the manufacturer or dealer for a trunk bike rack that's best for your car.