Are you looking for the best dirt bike tire for woods riding? Maybe you're looking to get one of the best dirt bike tires for trail riding? If so, you've come to the right place.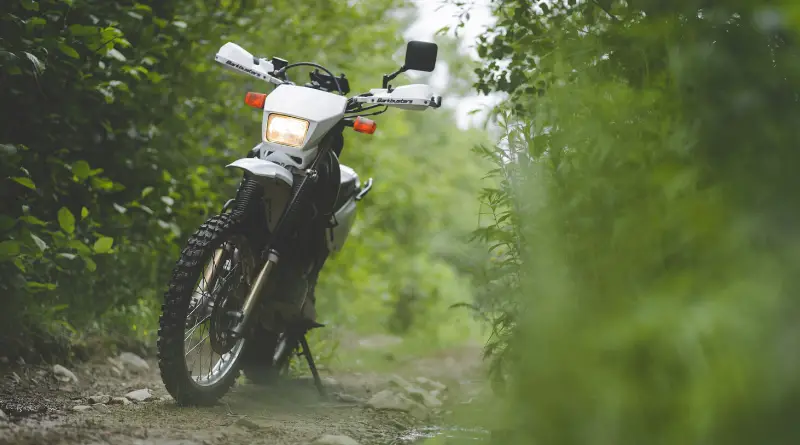 In this article, we take a look at some of the key features and characteristics that make up a great tire for woods riding.
So whether you're new to off-road racing or a seasoned pro, there's something here for everyone. Read on to find out more about what makes a great dirt bike tire for woods riding.
Best Dirt Bike Tire For Woods Riding
The best dirt bike tires for woods riding are designed to withstand tough off-road conditions and to provide maximum grip for a secure, confident ride. 
They should be constructed from tough materials and have robust tread patterns to maximize grip and improve mobility over different terrains. 
For rear tires, deep tire tread lugs make for superior handling in muddy conditions, while front tires are usually smoother to help maintain momentum while navigating turns. 
Some of the key features to look out for when selecting a tire include the following:
strong sidewalls to reduce punctures or cracking
wide spacing between lugs or tread blocks to give greater stability
raised inner knobs to offer additional traction when braking or cornering 
self-cleaning designs reduce mud buildup
With these factors in mind, you can choose the best tires for woods riding from leading brands such as Metzeler, Kenda, Maxxis and many more.
Is A Wider Dirt Bike Tire Better For Woods Riding?
Generally speaking, a wider dirt bike tire is better for woods riding because it provides more grip and stability than a narrower tire. 
Wider tires spread the weight of both the rider and the bike evenly over a larger contact area with the ground. This helps to keep your bike stable on rough terrain. 
Additionally, wider tires provide more traction on uneven surfaces. They also reduce vibrations in bumpy terrain as they absorb more shocks and jolts from obstacles like rocks, sticks or tree roots.
However, riders with wider dirt bike tires will have to sacrifice some agility and speed to get through tight turns and trails with deep or narrow ruts. 
Which Is Better For Woods Riding: Hard Tire Or Soft Tire?
Either hard tire or soft tire can be better for woods riding. The answer to this question largely depends on the type of terrain you will be riding in and the level of traction you want for your bike. 
A soft tire is better for riding on harder surfaces, such as rocks or desert terrain, since it offers more stability and control over the bike. 
On the other hand, a hard tire is better suited for softer surfaces such as sand or mud where a greater amount of grip is needed to maneuver around obstacles and maintain speed. 
Ultimately, when it comes to woods riding, there are advantages and disadvantages associated with both hard tires and soft tires, or you could even use an intermediate compound tire for different terrains. 
Unfortunately, the only way to decide which one works best for you is through trial and error. Every rider's style is different and every rider's riding terrain is different too. 
Hopefully, the info in this article will give you a good starting point of what to look for in the best dirt bike tire for woods riding. Happy riding!