When deciding on a bike rack for your car, trunk mount racks are something you definitely must have considered at some point. But are trunk mount bike racks good for cars? And what do the best trunk mounted bike racks offer you that others don't?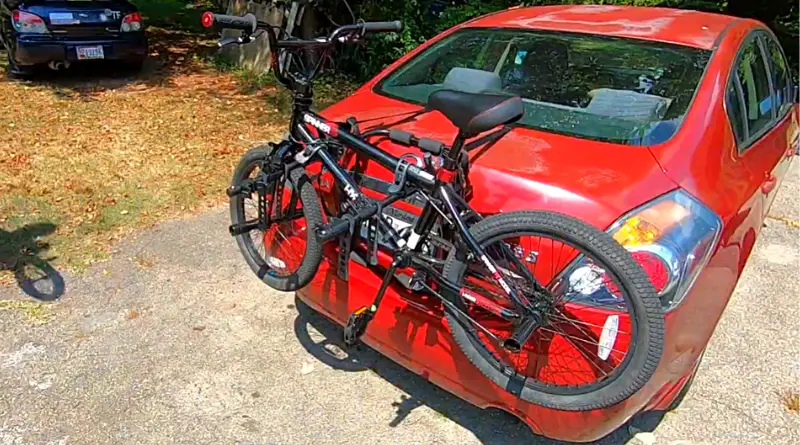 Questions like these are necessary when you're buying a rack that will be holding thousands of dollars worth of bikes. Usefulness varies from person to person, but below, we've discussed if trunk bike racks are a generally reliable investment to make. Keep reading to find out if they would be the right fit for you. 
Are Trunk Mount Bike Racks Good?
Trunk-mounted racks are an excellent way of hauling your bikes, and lots of people use them for their cars. The biggest advantage with trunk bike racks is that they're adjustable, and require no complex installation. You can use a trunk bike rack for everything from a hunchback to an SUV. 
They are also a lot more lightweight and portable than other racks, and if installed correctly are reliable for long-distance traveling. Finally, a trunk bike rack is a lot easier on the pocket when compared to competing options. 
However, trunk bike racks may not be the best choice for people who need constant access to their car's trunk. The rack is heavy and blocks trunk access. Also, trunk racks cannot carry more than 2-3 bikes, which may not be enough for some people. 
Do Trunk Mount Bike Racks Work?
Trunk bike racks definitely work and are a very easy way of hauling your bikes. Simply install the straps on the rack to the car, and mount your bike on it, securing both the bike and rack to the vehicle. Once done, you'll be able to carry your bike everywhere. 
However, having a trunk is necessary to use these racks. These racks won't work for pickup trucks and the like.
Are Trunk Bike Racks Safe for Long Distances?
As long as you install your trunk rack right, it is perfectly safe for long-distance traveling. You just need to make sure your load's under the weight limit, and the rack does not move under pressure. 
How Long Can I Travel With a Trunk-Mounted Bike Rack On?
As long as your car is strapped correctly to your rack, you can drive as long as you want. Just make sure to drive under 55mph and ensure your rack and bikes aren't swaying along the way. 
Which Trunk Bike Rack Is Best for My Car?
You can invest in a Saris Bones (EX) for the best experience when driving, but bike racks by Allen are also very good investments. We recommend the Allen options because they can hold more bikes. For a complete list, see our guide on the best trunk mounted bike racks.
Can I Put a Trunk Bike Rack on an SUV?
You can easily use a trunk bike rack on an SUV, given that you are able to find the correct size. Trunk bike racks are very adaptable, but always be sure to check the maximum size and weight capacity of the product. 
Also read: Are Trunk Bike Racks Reliable?