The question 'Are Kuat racks worth it?' has been asked by many people.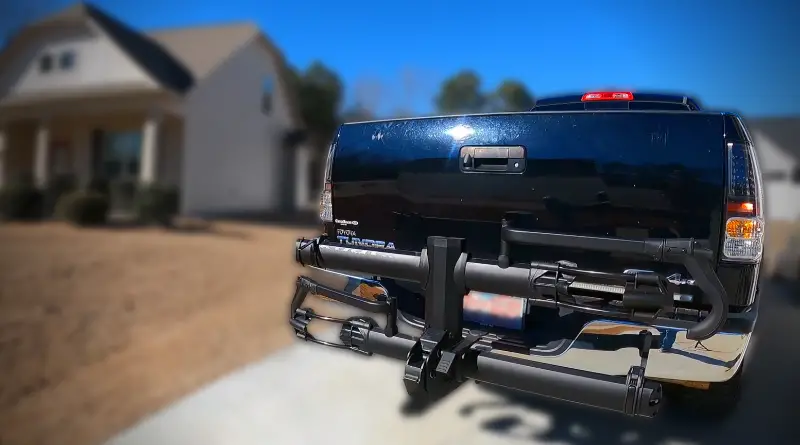 In this quick Kuat bike rack review we examine the various factors that you need to consider before deciding whether to invest in a Kuat bike rack. 
Keep reading to get a better understanding of whether purchasing one of these racks is a good match for you.
Are Kuat Racks Worth It?
Yes, absolutely, Kuat bike racks are worth it if you are looking for a high quality bike rack that has many features and will stand the test of time.
However, Kuat racks are by no means the cheapest racks available, but they're not the most expensive either. So before you splash your cash, various factors should be taken into consideration in order to determine if this particular brand of bike racks is worth it for you. 
For example, Kuat specializes in hitch mount racks or roof mount racks and accessories only. They do not offer the very popular and more versatile trunk mount bike racks. So, if you're looking for a trunk mount rack then this is not the brand for you. 
But this relatively new and innovative company offers bike racks that are of superb quality, have eye-catching designs, plus they have a reputation for awesome customer service.
Additionally, the online reviews prove that Kuat racks provide an enhanced biking experience with their ease of use and added security features to make these racks worth it.
Where Are Kuat Racks Made?
Kuat have their headquarters in Springfield, Missouri in the US where product development takes place. However, the actual racks and other products are made in factories in both China and Taiwan. 
Kuat has full time employees at both manufacturing locations, to ensure quality control and that manufacturing processes are performed to exact standards.
While Kuat is an American brand, the company has a network of dealerships and retailers around the world. You can find Kuat products in America, Canada, the Philippines, Australia, Cost Rica and more recently in northern Europe.   
In addition, Kuat products can be found on many online retailer sites including Amazon.
How Do I Secure My Bike On A Kuat Rack?
How you secure your bike on a Kuat bike rack will very much depend on the type of bike rack you choose.  But securing your bike should be pretty straight forward. You will just need to follow the manufacturer's specific instructions, especially the first few times.
No matter which Kuat rack you choose it will come with the appropriate securement straps and/or hooks, cradles and cable locks which are conveniently provided with each purchase. 
It is important to ensure that your bike is placed correctly in the cradles and that the straps and/or hooks and cable locks are appropriately installed around the frame and wheels of your bike. This will ensure your bike remains securely held in place while being transported. 
By taking the necessary steps to properly secure your bicycle on your Kuat rack, you can be certain that safe travels are ahead for you and your bicycle.
Also read: How Do I Secure My Bike on a Kuat Rack?