The internet is full of product recommendations for people wanting to haul their bikes on trips. You'll find some of the best hitch bike racks for electric bikes, in addition to a ton of great options for trunk racks out there too.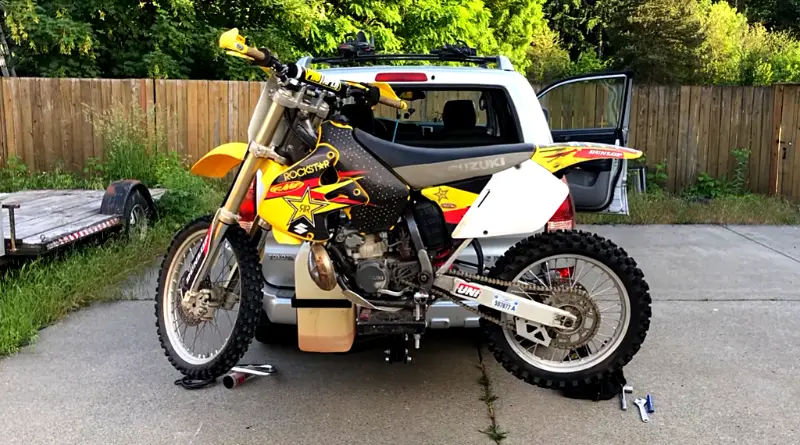 But at the end of it all, which is better: hitch or trunk bike rack? Choosing between the two isn't easy, but here are a few things to keep in mind when you do. 
Which Is Better: Hitch or Trunk Bike Rack?
In terms of which is better, a hitch or trunk bike rack, hitch bike racks perform far better than trunk-mounted ones. Both of these racks are really good, but hitch bike racks can carry more weight, are more sturdy, and don't block access to your trunk. 
However, trunk-mounted bike racks have their benefits too. These racks are the cheapest options on the market and require minimal assembly. They can also be easily installed and taken off as needed. 
Are Trunk-Mounted Bike Racks Safe?
Yes, if the trunk bike racks are correctly installed, and are used with care, trunk-mounted bike racks are perfectly safe to use. Trunk-mounted bike racks are secured to the trunk of your vehicle using straps. As long as the straps are tightly secured, there are little to no chances of your rack falling off. Just make sure you're not going over the weight limit, and are not driving too fast. 
Another big thing to take care of is if your bikes are coming in contact with your car. If they are, the drive will most definitely cause the finish of both your car and bike to come off. 
Finally, you won't be able to open your trunk until your take the rack off. Your trunk isn't made to bear so much weight and might collapse. 
Is a Hitch Bike Rack Worth It?
Hitch Bike racks are definitely worth it. If you need to carry a lot of bikes and use your bike rack frequently, there is no better investment than a hitch-mounted bike rack. 
A hitch bike rack can carry the most weight, is the easiest to drive with, and is really safe too. A good quality hitch bike rack can easily carry 30 to 60 kgs of weight, which is anywhere from 2 to 4 bikes.
Which Kind of Bike Rack Is Easier to Use?
A trunk-mounted bike rack will prove easier to use than a hitch-mounted one. You'll mount your bikes on both racks the exact same way, but the biggest difference between the two is the installation. 
If your car comes with a hitch, good, otherwise you'll have to get one professionally installed. Then simply fit your bike rack's hitch tube into your car's hitch receiver. Test the rack to ensure it isn't wobbly, mount your bikes on top, and secure them in.  
In contrast to a hitch bike rack, a trunk bike rack is strapped behind your trunk and requires no professional installation. Once you've strapped the rack according to the manufacturer's instructions, you can mount the bikes on the given bike arms. Then use the given straps to secure your bikes in place.