Dual sports tires are a biker's best friend on dirt roads and provide a good grip on rough terrain. The best dual sports tires are made to provide excellent traction on both pavement and dirt roads and come in a lot of variations to meet every driver's needs.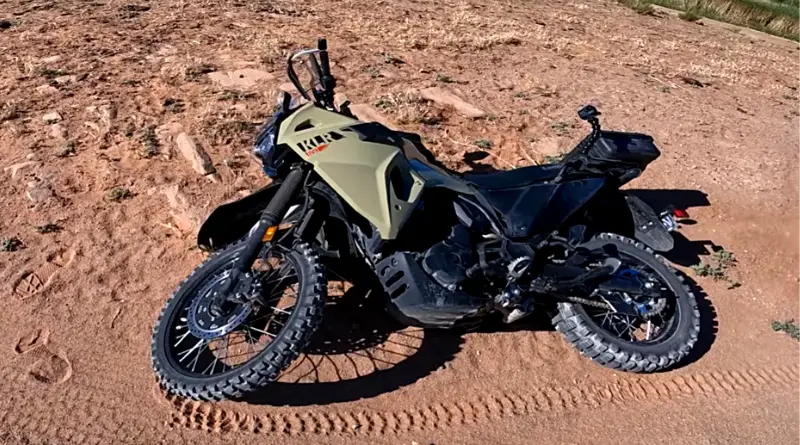 If you're looking for the longest-lasting dual sports tire on the market you're in the right place. Read about our favorites below. 
What is the Longest Lasting Dual Sport Tire?
When it comes to longest lasting dual sport tires, the Metzeler Tourance takes the cake. The Tourance does better on road than off road, but it lasts over 8000 km, which is the longest proven lifespan of dual sport tires.
Metzeler packed the Tourance tire with street-oriented tech. In the front, 85% of the tread compound is silica with styrene-butadiene rubber polymers for good wet traction. With full-silica shoulders, rear tires have the front tires' compound down the middle.
How Many Miles Do Dual Sports Tires Last?
The longest-lasting dual sports tire can give you up to 9000 miles if you try. However, we recommend swapping them out every 4000 miles for safety, especially if you're driving in rough terrain. Nothing worse than a racing slick in the mud.
Are Dual Sport Tires Good?
Yes, dual sport tires are really good. If you're somebody that needs to drive on rough terrain, a dual sports tire is what you need. They provide more traction and their wider tread gives the bike additional stability. Used for street-legal dirt bikes—also called dual sports bikes—these are game changers for bikers. 
You get several options in dual sports tires. Some of these are 80% street/ 20% dirt, 50% street/ 50% dirt, 40% street/ 60% dirt, and 10% street/ 90% dirt amongst others. 
Be careful of riding these tires on the pavement though. Doing so can damage your tires in the long run, along with being extremely loud if driven on pavements or sidewalks. 
Are Dual Sports Tires Street Legal?
If your tires are certified by the DOT (Department of Transportation), they are perfectly legal to use on public roads. You can still use the tires if you're missing the DOT stamp, however, it is not legal to use them on roads with traffic.
All DOT-certified tires come with wear indicators built into them. Always check to see if your tire is too worn out to be used. If your treads are worn down to the indicator, it is illegal to use them on roads. 
Conclusion
Even the longest-lasting dual sport tire on the market is not immune to wear and tear. Pavement wears dual sports tires faster than off-road driving does. The tires dig into the dirt, while they rub against the pavement. If you don't need to drive in a lot of rough terrain, a normal tire may suit you best. 
Still, if you need a dual sports tire for the streets, a 50% street/ 50% dirt is a favorite amongst the dirt bike community.
Also read: How to Change Dirt Bike Tires: A Quick Guide