The Kuberg Freerider is a fantastic e-bike for teens and adults. Its speed and handling promise you a thrilling riding experience. However, is the Kuberg Freerider battery life up to the mark?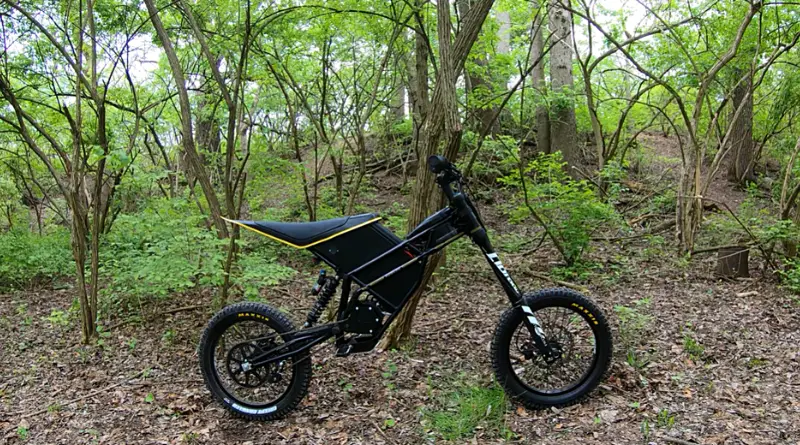 Keep reading to know whether it'll die on you during a ride or not and just how long the battery life lasts. 
Kuberg Freerider Battery Life: Is It Enough?
No, the Kuberg Freerider battery life is not enough for most riders. The bike comes with a 48V Power Force lithium-ion polymer battery which can sadly last up to 1000 cycles only. This might be enough for teens looking for some fun, but if you're craving some serious adventure, the bike might fall short of expectations. 
The battery life only becomes all the more disappointing when you consider the battery life of all the other electric dirt bikes on the market. Lithium-ion batteries last at least as long as 2000 cycles or 5 years. Some can even go up to 3000 cycles if the battery is properly cared for. Even if we take the normal lifetime of a lithium-ion battery, the Kuberg offers only half. 
The bike's range is disappointing too. At full charge, the bike can go on for 1 hour only. Once discharged, the battery takes 2.5 hours to charge from a 240 V outlet. The charging time is relatively short but disappoints even further with the range it gives with a full charge.
How long your bike takes to charge doesn't matter. What matters most is how long you can go after charging it. If you have to charge your bike after every hour, no matter how fast it charges, you're going to get frustrated real soon.
How Long Does a Kuberg Freerider Battery Last?
A Kuberg Freerider can go through 1000 cycles before it needs to be replaced. It lasts anywhere from 2 to 3 years, depending on how often you use your bike. 
The battery also has a range of only 1 hour, whereas other electric dirt bikes can range anywhere from 2 hours to 3 hours and above. The Kuberg is undoubtedly a fascinating piece of machine and comes very highly recommended for both young and adult riders. However, in terms of the battery, the Freerider sadly falls behind. 
How Much Does an Extra Kuberg Freerider Battery Cost?
An original Kuberg Freerider battery will cost you more than $2100 on their website. 
The battery is a 48V 20Ah lithium-ion battery, and you can find a lot of other similar options online. You might even get your hands on a lithium-ion battery for half this price. Additionally, you could fix the Kuberg Freerider battery life issue by purchasing an incompatible yet longer-lasting battery from another brand and making modifications to your bike to make it fit.  
Choosing another brand will save you both the extra cost and the hassle of replacing the battery every so often. While buying a battery from another brand is definitely an option, it is important to note that the Kuberg bikes require heavy modification to fit external batteries. 
While the trade-off might be worth it to some people, Kuberg doesn't recommend you make these changes to the bike.