There are a lot of questions that arise when you look into ways to haul your bike. Do you have to have a hitch for a bike rack? If not, what is the best non-hitch bike rack on the market?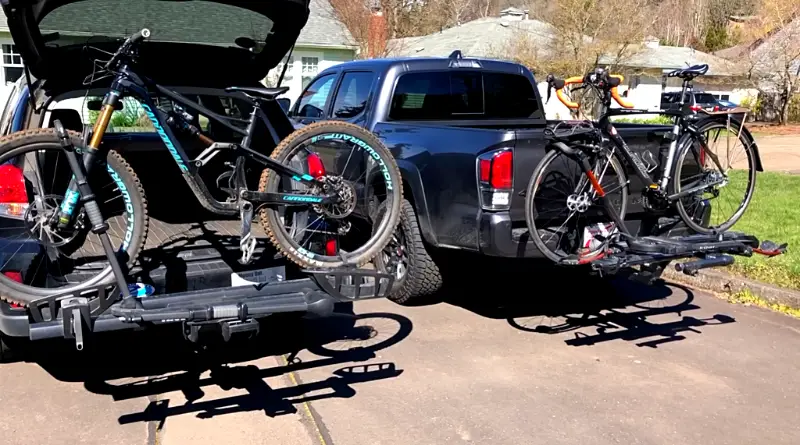 These questions are common, but the answers are simpler than you might think. Scroll down, and we'll tell you all you need to know about using bike racks with or without hitches. 
Do You Have to Have a Hitch for a Bike Rack? 
If you're set on installing a hitch bike rack, then yes, you do need a hitch. However, there are other types of bike racks on the market that don't require a hitch. Trunk-mounted bike racks and roof-mounted bike racks are popular alternatives and are both affordable and easily accessible. 
Can You Put a Bike Rack Without a Hitch?
Yes, you can. Trunk-mounted bike racks come with straps that are locked behind the trunk of the car. Roof-mounted bike racks are fitted to the roof of your vehicle with screws. Both of them can be installed without needing a hitch in your car. 
How Do You Haul a Bike Without a Hitch?
You can haul a bike rack without a hitch by either using a roof or trunk bike rack. If you can install a roof bike rack to your car, you can simply secure your bike to it by following the manufacturer's instructions. Another option is to secure your bike using a trunk-mounted bike using the given straps. 
Simply secure your bike to the rack with the restraints provided. Test out the bike rack by hand first to make sure it's not moving, and that the rack is nice and tight. If the rack or bike moves, it can damage your car's paint when driving. 
Is It Worth Getting a Hitch for a Bike Rack?
Do you need to have a hitch to have a bike rack? No. Is it worth investing in one? Yes. Hitch-mounted bike racks are the safest and most efficient out of all the options available in the market. They hold onto the bike(s) tight and don't cause problems while driving the car. 
What Kind of Hitch Do I Need for a Bike Rack?
We recommend you invest in a receiver hitch for your car, as they are the easiest to use with a bike rack. You can simply insert your rack's drawback into the hitch and secure it with a cross pin. 
A ball mount hitch is another popular option, and the drawback is secured to the hitch with a bolt. Although the receiver hitch is our first recommendation, the ball mount isn't bad either. 
Conclusion
A hitch-mounted bike rack is a good investment to make. It can carry a lot of bikes at the same time and can work with all types of vehicles. Additionally, a hitch can be used for so much more than just a bike rack.