Tow bar-mounted bike racks are very popular today, however, can you have a bike rack without a tow bar? And what about minivans? What is the best bike rack for minivan without hitch?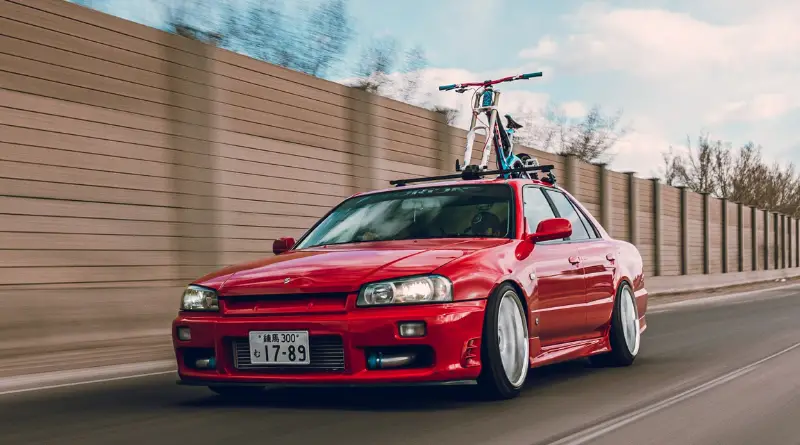 Tow bar bike racks are common, but not every driver has, or wants to have a hitch installed in their car.. So is it even possible to have a bike rack without a tow bar? Find out below. 
Can You Have a Bike Rack Without a Tow Bar?
Yes, you can have a bike rack without a towbar. How? The two most popular bike racks on the market are trunk bike racks and roof-mounted bike racks, both of which you can install without a towbar. 
People love towbar bike racks because they take just seconds to mount and remove, and can carry up to 4 bikes too. However, there are a lot of other options that you can use to haul your bike without tow bars. 
How Can I Transport My Bike Without a Hitch?
You can easily transport your bike without a hitch using roof-mounted bike racks and trunk-mounted bike racks. Trunk bike racks are perfect if you want to travel long distances, or want to carry multiple bikes. These racks are very sturdy, do not affect gas mileage, and can carry a lot of weight too. 
We recommend roof-mounted racks for people that need constant access to their trunks. These racks are also a little more secure than trunk-mounted ones. However, they bear a lot of force from air resistance when driving, and can affect the speed and gas mileage of the car. 
You can attach your bike to a trunk rack using the bike arms and straps given on the rack. Your bike is hung from the middle, with the wheels and handles being individually strapped. This will ensure your bike does not move as you drive. 
On the contrary, on a roof rack, the bikes are fixed at the wheels. The wheels are locked into the rack, with additional support provided at the forks of the bikes. 
Are There Bike Racks That Don't Need a Hitch?
Yes there are certain bike racks that don't need a hitch. Roof-mounted bike racks are fitted to the roof of the car using bolts, while trunk-mounted bike racks are attached to the trunk of the car using straps. 
Both of these do not need a hitch to be installed. 
What's the Best Bike Rack Without a Hitch?
The Saris Bones EX Trunk Mount Bike Rack is our pick for the best bike rack without a hitch. These bike racks can carry 3 full-size bikes with a combined weight limit of 105 lbs. Available in three colors: celebration blue, celebration red, and black, the rack has one of the largest trunk compatibilities we've seen. It comes with articulated rubber feet meant to prevent scratching, and its rust-free injection molded plastic helps increase the rack's life. 
With a specialized arc design, the rack separates the bikes on different levels to prevent collision damage. Finally, the Saris Bones EX Trunk Mount Bike Rack weighs a total of 11 lbs and is available in two versions: a 2-bike and a 3-bike model.